Quickly finding the correct length shafts can be a little frustrating… especially as there are metal and plastic, motor and capped shafts. So here is a solution. A set of gauges that can be printed on card and cut out or engraved and cut in plastic with a laser cutter/engraver.
Attached are .dxf and .dtd (Techsoft 2D Design Tools) files.
The file has been created for a VLS Versalaser with red lines for cutting and black lines for engraving, but it can be easily edited for other machines.
Hope they help
Dave
(top tip…don't print the photos for use as a gauge… they will be the wrong size!)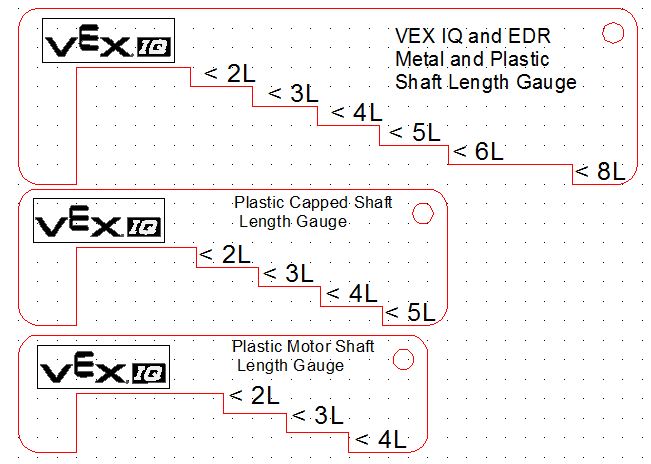 VEX IQ Shaft gauge.zip (337 KB)