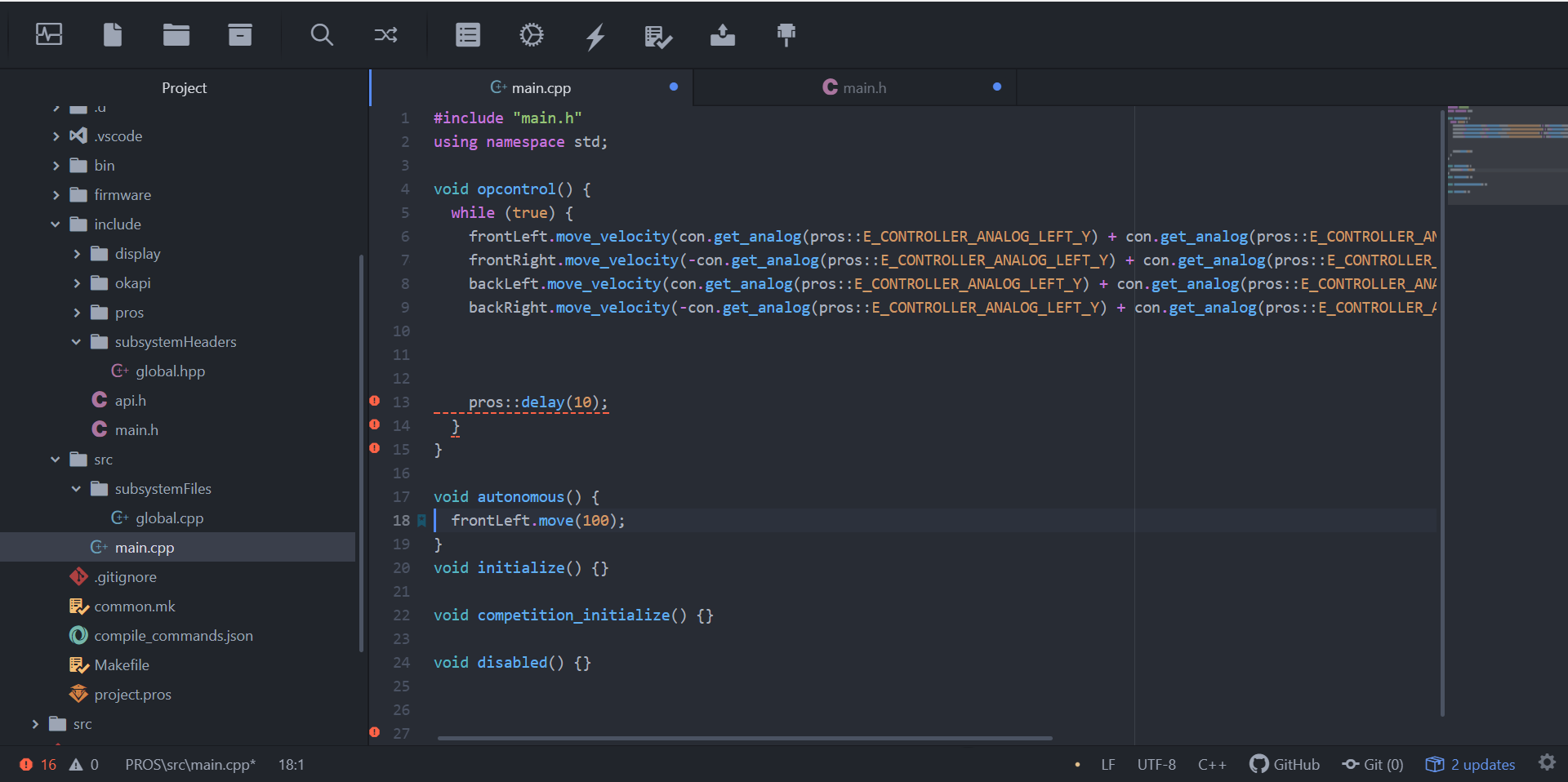 I am trying to learn PROS, I can't seem to get the robot to run the autonomous function. Am I doing something wrong?
I'll provide screen caps of anything else needed. I love having all these grand ideas for programming and I can't even get it to pick up the function lol.
Thanks for yalls help.