Hello, I work for Robot Revolution and we were just working with one of our students, as we found that having spaces in your naming messes your code with a make process closed with exit code:2.
If the naming of the file includes underscore as spaces most likely you will not run into any make errors. For example:
In this image we can see that we are getting an error, because it does not find anything named "new" in the build folder.
And it makes sense, because there is no file named "new.map" in the build folder, instead we have a file named "new version best versoim.map," so VEXCode looks for the first word only thinking that the other letters are not part of the naming of the project.
The problem gets fixed once we started using underscore instead of spaces.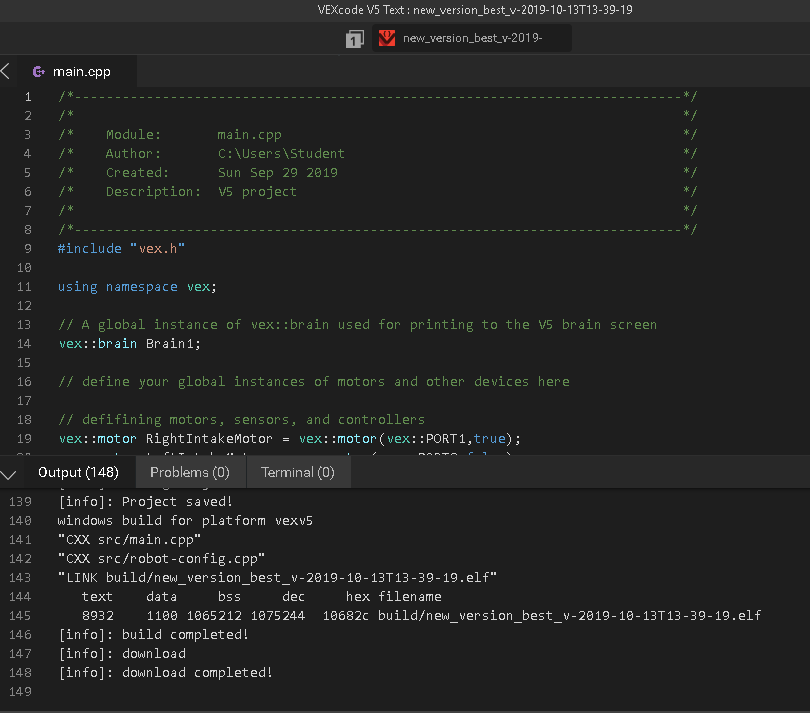 We hope this can help anybody having issues with their code.