So, it seems that in the process of ordering our parts for the new season, something got messed up and we ended up with the wrong kind of shaft collars. We wanted these (but with star drives):
But it seems we ended up with these:
Below is from the email our coach sent us to confirm that he was ordering the correct parts: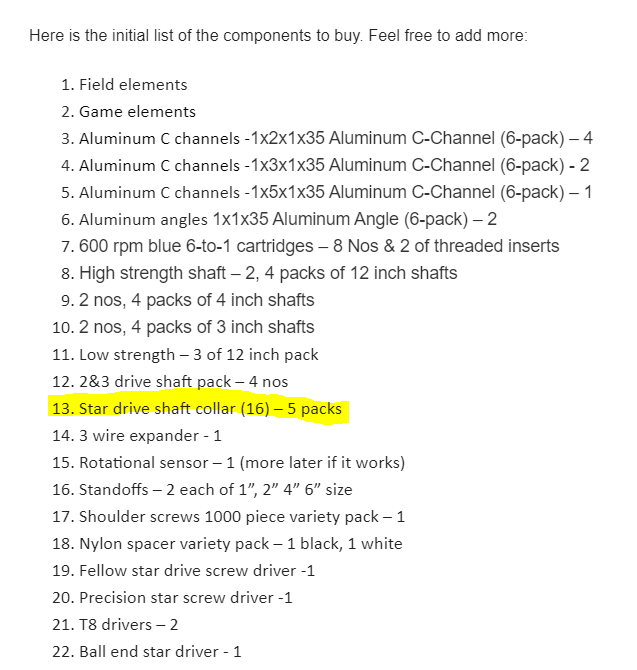 If I had to guess, I'd say the error was made by our coach, as a lot of the part names look very similar and he easily could have picked the wrong one. I do not have the list of parts that came with the box with me, as my coach made the order and I only noticed this after I got home with the new parts after our first team meeting, but I could acquire it tomorrow (assuming we have our meeting on-schedule).
This post is mainly to ask @DRow or someone from VEX if there is any way to exchange these for the proper parts? I'm really not sure we need clamping shaft collars for anything, but we are running low on the normal ones. All of the packages are still sealed, with the possible exception of one of them that I opened to take a closer look at.
Is there any process for returns/exchanges on the VEX store?