Hello people on the Vex Forum,
Recently I've had problems using PID. (The PID is in block code)
First, the motors are going forward instead of backwards when trying to use a negative velocity for the two motor groups. (One group is on the left side, the other to the right side)
Secondly, the PID just "stalls" itself when in contact with another object (like a robot) which is a problem since an autonomous can't just randomly stop when another robot is trying to grab the same goal as you.
Thank you!

By the way here's the code (Sorry if you see repeating code its just the way I screenshot all the parts came out a bit weird)
PID :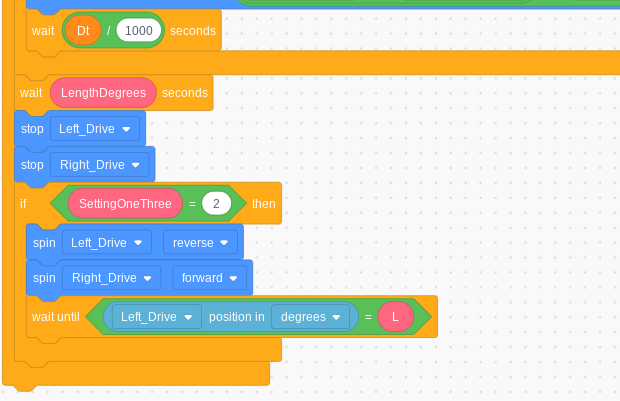 Autonomous Beta :