C++ global variables create sequential problems.
And it will cause some strange mistakes.
For example:
the motor does not rotate.
Unexpected runaway.
After the field control, the motor will shake.
In the field control mode, the robot will be out of control at random after the game.
Creating classes in autonomous () or opcontrol () can cost a little time to build and is not convenient.
My current solution plan is: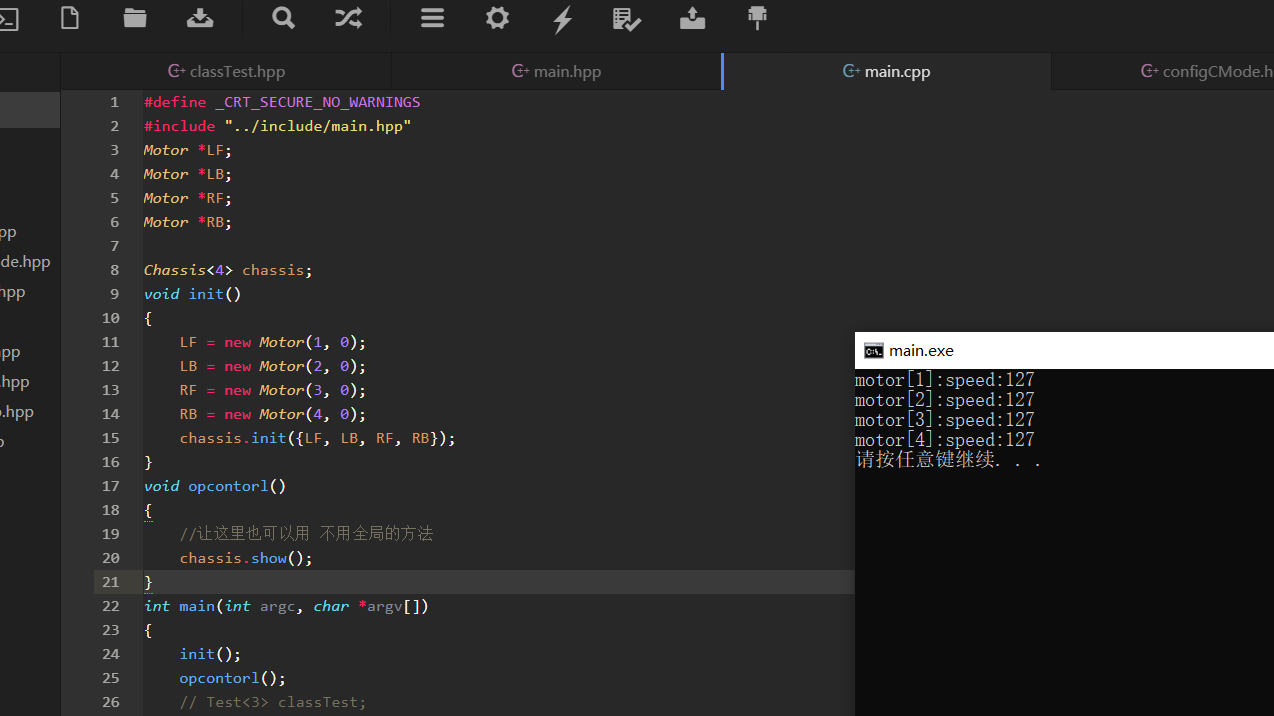 But the class coming out of NEW will run a little slower. I don't know how much it will affect.
When there is no operating system, the stack is located at xdata, low speed access.
Do you have a better way?