Upgraded your firmware recently and receiving an error somewhat along the lines of "Received Length Doesn't Match"? This is an issue if your PROS CLI is not up to date as this was fixed in an update about a year ago.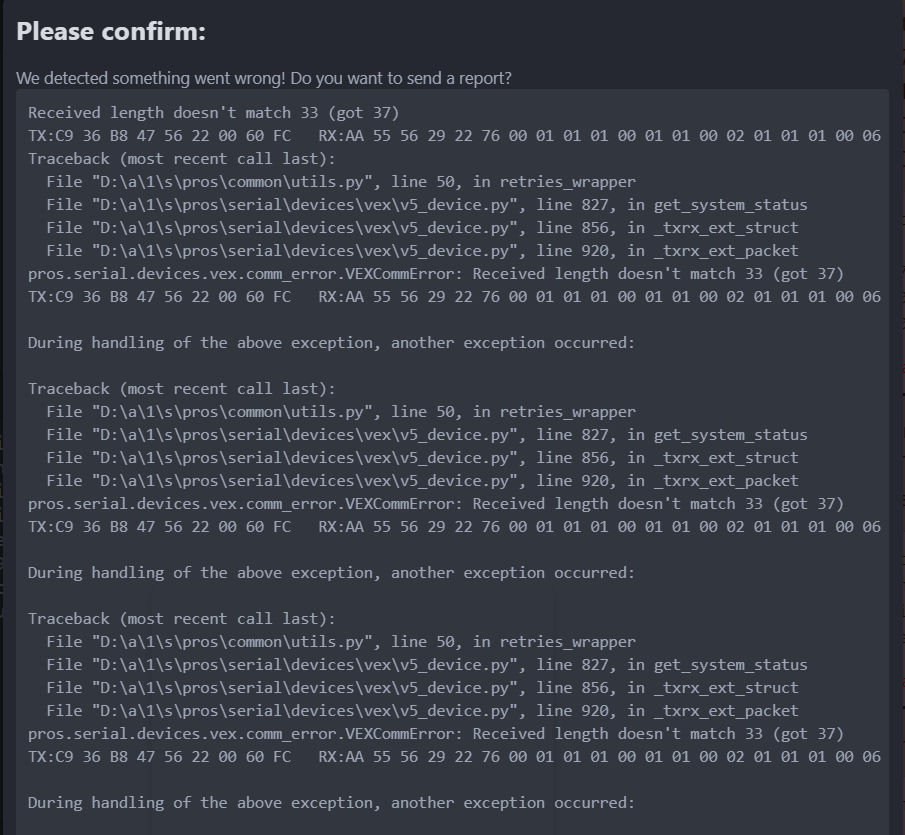 If using Atom, use our installer to update PROS:
If using VSCode, make sure that auto checking for updates is enabled and you should receive a prompt to update the CLI.
If your PROS is up to date, make sure your controller and brain are also up to date (these need to be seperately updated).