Thank you for any attention to this post. I am attempting to record an encoder in a list. I have written a program that prints the data to the screen and then prints the list. The two sets of numbers are different. I was hoping someone could point out what I was doing wrong.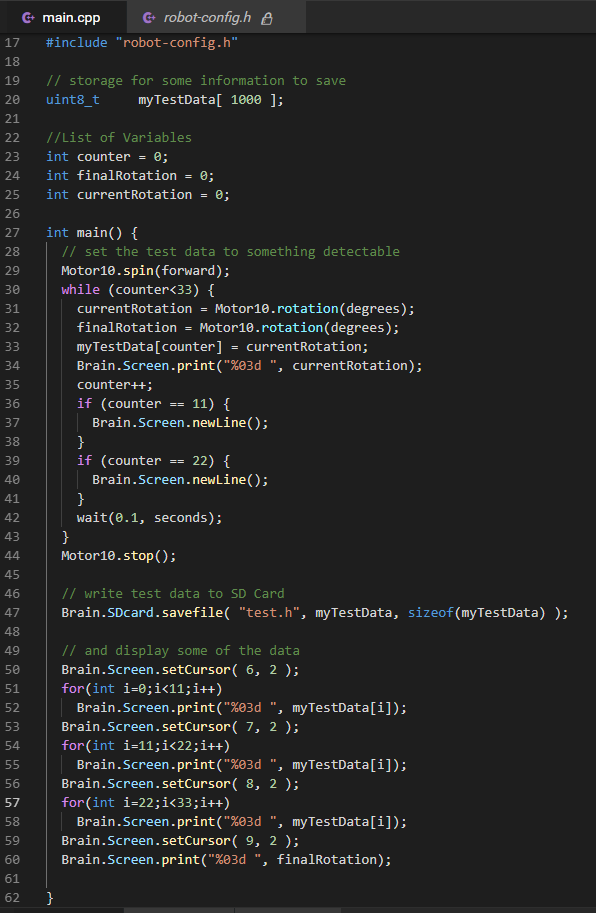 The screen then prints this:
two different lists, since I am a new user I cannot upload a second image. I will try to upload it as the first comment. Also, I am trying to figure out how to embed code.
Thanks again.