While I understand that ref'ing is no easy task, and that all Vex competitors should treat the refs with upmost respect, what are we supposed to do if a ref's call is blatantly incorrect?
To give an example, at a competition today, the ref (while REALLY good!) made a couple significant mistakes, but they weren't game changing in terms of the results of the competition. The first thing that happened was during one of our early matches when we descored a doubler barrel towards the end of a match. When it happened, the ref called that the doubler was not descorable, since it was under the pvc pipes. From my point of view it appeared to be definitely over, which was why we attempted it. I know that it is not allowed to use replays to prove any points, but we did have a camera mounted on our robot so we had proof that the barrel was clearly over the pipes: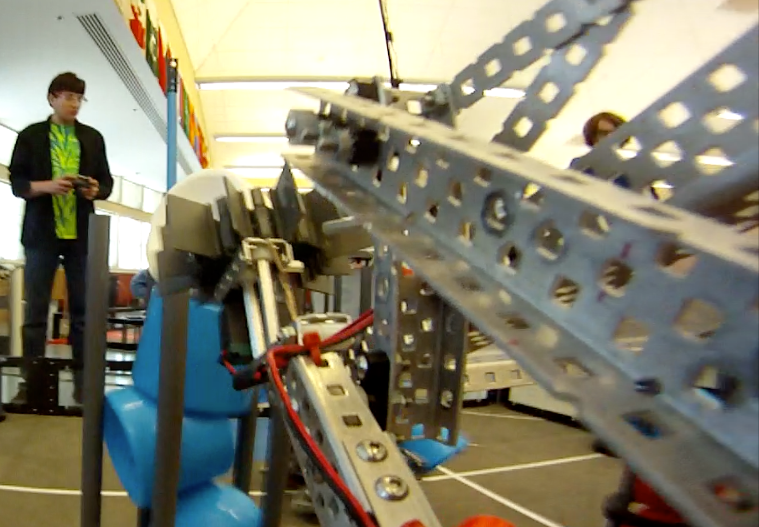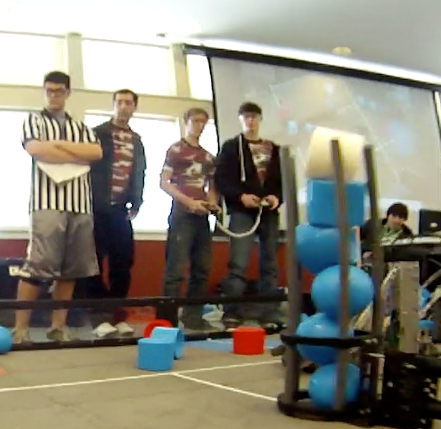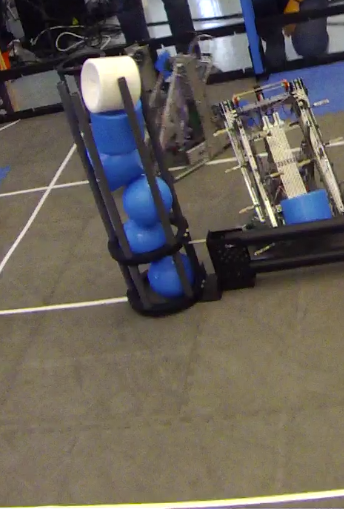 In a situation like this, what is the course of action to take? We spoke with the ref afterward, expressing our opinion that the barrel was over the spokes of the goal. He said that he checked during the match and that it was under. Graciously he did not give us a DQ for the descore (although i'm not sure of the legality of this) and we moved on from there. If this happens at a future competition is there anything we can do to prove ourselves innocent?
The second thing that happened was merely a misinterpretation of the definition of scoring. In the final match we placed a doubler on top of a goal like this: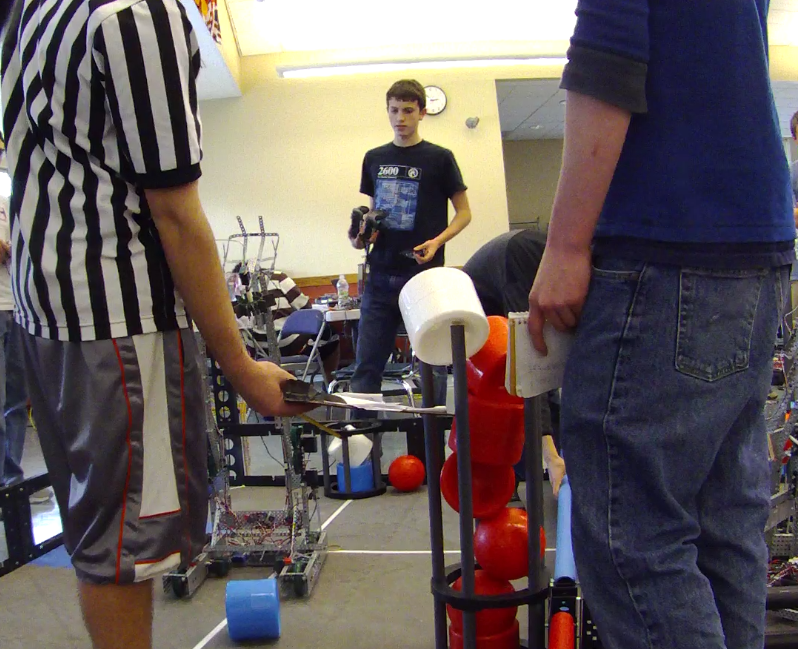 In this case, it was my understanding that the barrel would be considered scored as it is not fully under the pvc pipes, but is within the outer ring of the circular goal. This barrel was not counted as scored, but luckily did not change the outcome of the match. If we had showed the ref the point in the handbook where it explicitly states the definition of scored, would we be rewarded the points back? Thank you