https://www.robotevents.com/robot-competitions/vex-iq-challenge/RE-VIQC-18-5093.html
The rankings are correct, but not in order. It's the tied teams that are mixed.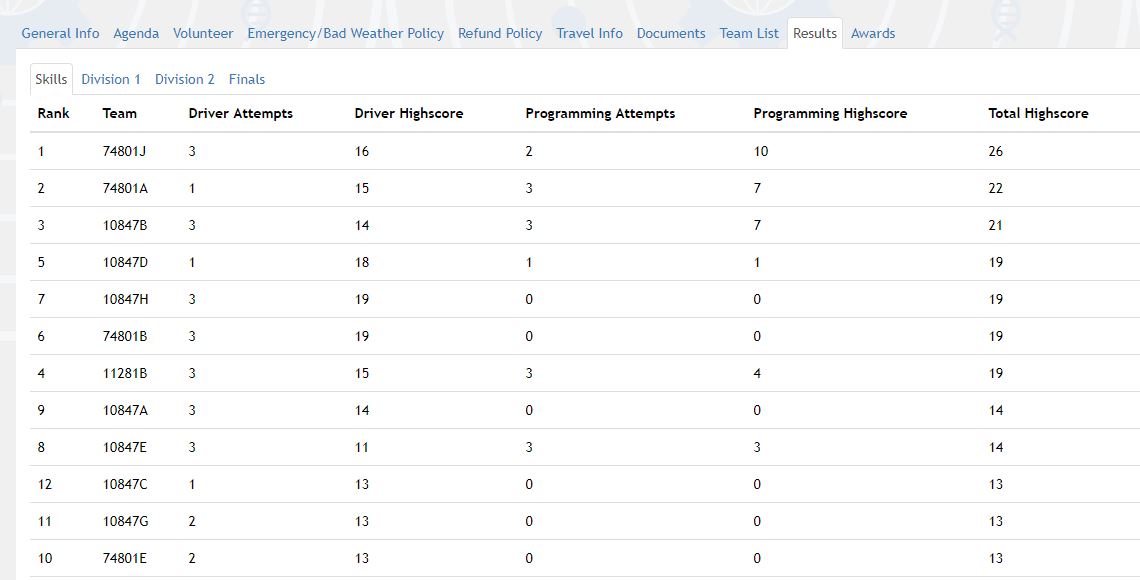 hmm, thats wierd. Try contacting vex for more info
That is weird. I would have thought the tied teams would have been sorted by highest programming score first, then number of attempts second.
What the heck? Well, someone messed up.