Has anyone encountered an issue similar to this?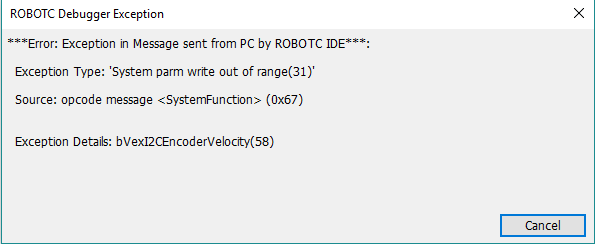 I have a relatively new cortex that's from a vex claw bot. I just updated the firmware for both the joystick and the cortex, and I have tried both an empty template and a competition template. There only program that may have been on this robot was the default clawbot code, but I think I may have deleted it when I pressed the "config" button.
There are two motors plugged into ports 1 and 10 and no sensors added yet.