Are we allowed to stack 2 cubes in towers if the robot goes that high?
No. Only the one below the fuzzy line counts.
Please be sure to read the Game Manual carefully before posting in the Q&A, or on the forum.
This is specifically called out in the definition of "Placed"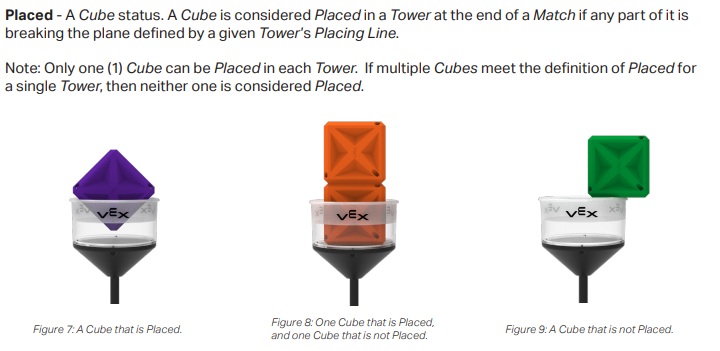 Technically, yes. Although only the bottom one will count for scoring (assuming it is below the line).
I swear they should change the rules to where if you make two cubes placed in a tower, then you automatically win.
Because if your robot can do that without destroying the tower, then you are a vex god