My first victory!
Sorry to burst the bubble.
Sorry to burst the bubble
Just to clarify, I first posted just the link to DRow's gif, and trontech did post the standalone gif first, although it was under the quote. After he quoted Illyana, I switched mine to the proper format.
Got to agree - some new trends are troubling.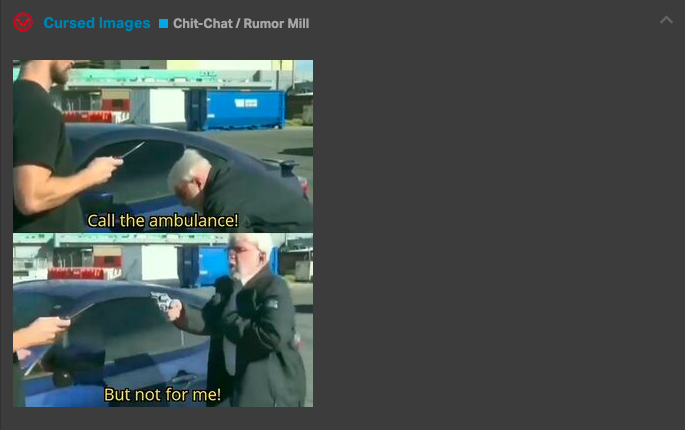 does [image] count?
Edit:
Dang it i missed this because i was in gym

Thou must use correct formatting or I shall swoop in and steal the gif
Ok, new rules: now one shall post DRow memes in context - to make it as embarrassing as humanly possible.
Example:
YES!!! Finally! Now there will actually be a race!!! If only there was a way that this information could be know all across the lands of vexforum. How shall we spread the news?
Context is everything:
But little did he know that @rice_boi was about to uncover a long lost masterpiece by the great Claude Monet from the early 1900's
And even more mysterious find was this undated photo of the cave paintings from the early vexian period
One can only wonder what other secrets are hidden behind the GDC brainstorming room doors…