So I am having trouble with my hoodbot, it isn't shooting the ball out like it was. I think that the problem is that we had a 4 inch wheel tank drive, then we switched to a 3.25 wheel x-drive. this means that our top roller was moved down, but less than half an inch. Before, it was scoring consistently in all the goals, but now it isn't shooting them up consistently. here is a video and some picture. (upload://23nukbwlgE8WS6N6SDpejYcwiGe.jpeg)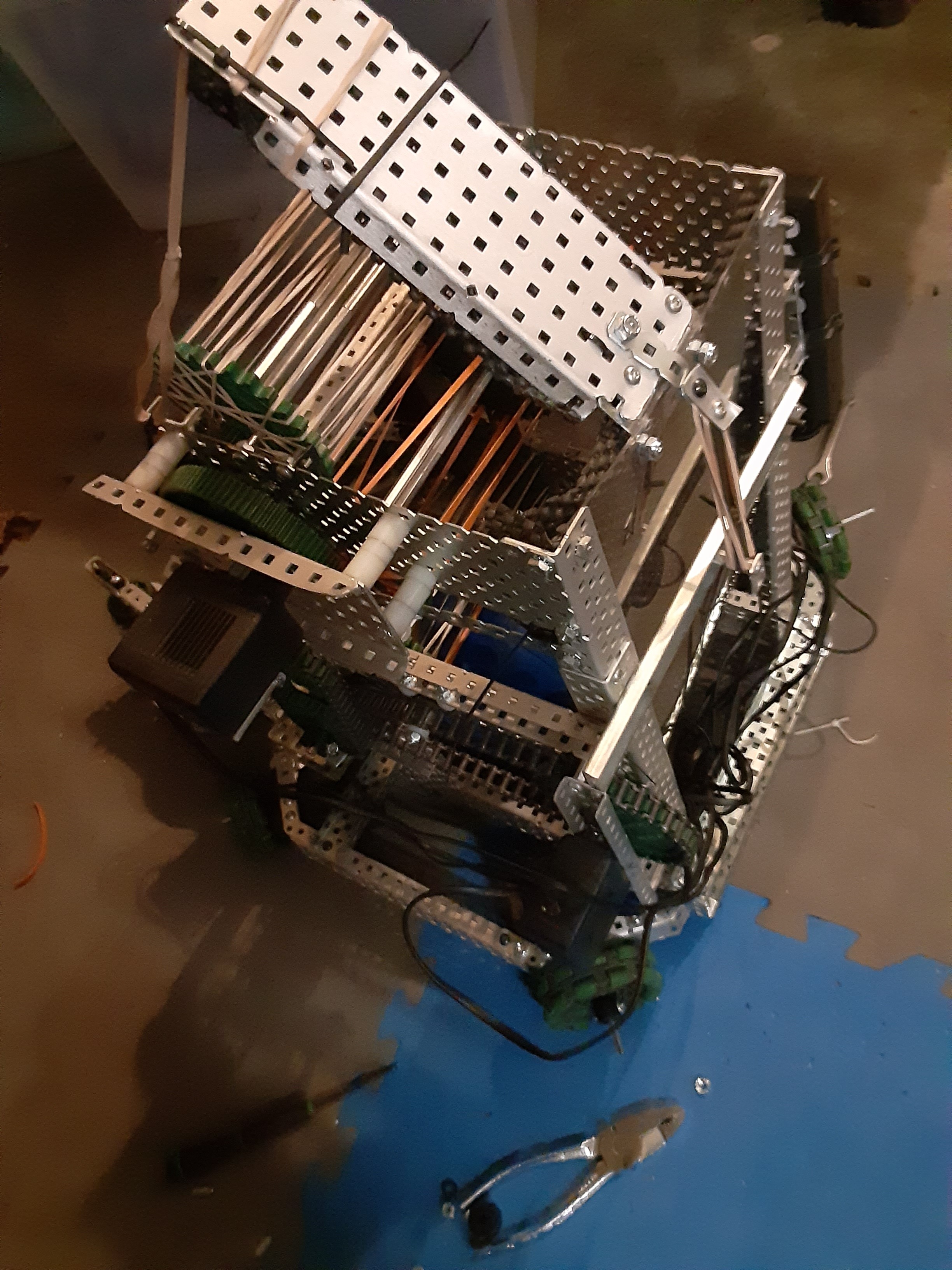 The middle rollers run at 600 rpm, the top one on 1400 rpm. All of them are on 30 tooth sprockets.
I believe it should work-the rollers are at a high speed, there is good compression on the hood. Like I said, it was working fine before, but I don't think that moving it down half an inch should make such a big deal.
The goal is the middle goal. Since I took it home, I only grabbed the middle goal, and I just moved the front bars up. that is not stopping the ball, I am sure of that. The intakes and the hood also pop out.
Edit: I was getting a lot of requests over my school email to view the video. I have removed it temporarily until I can find a better way to post it.