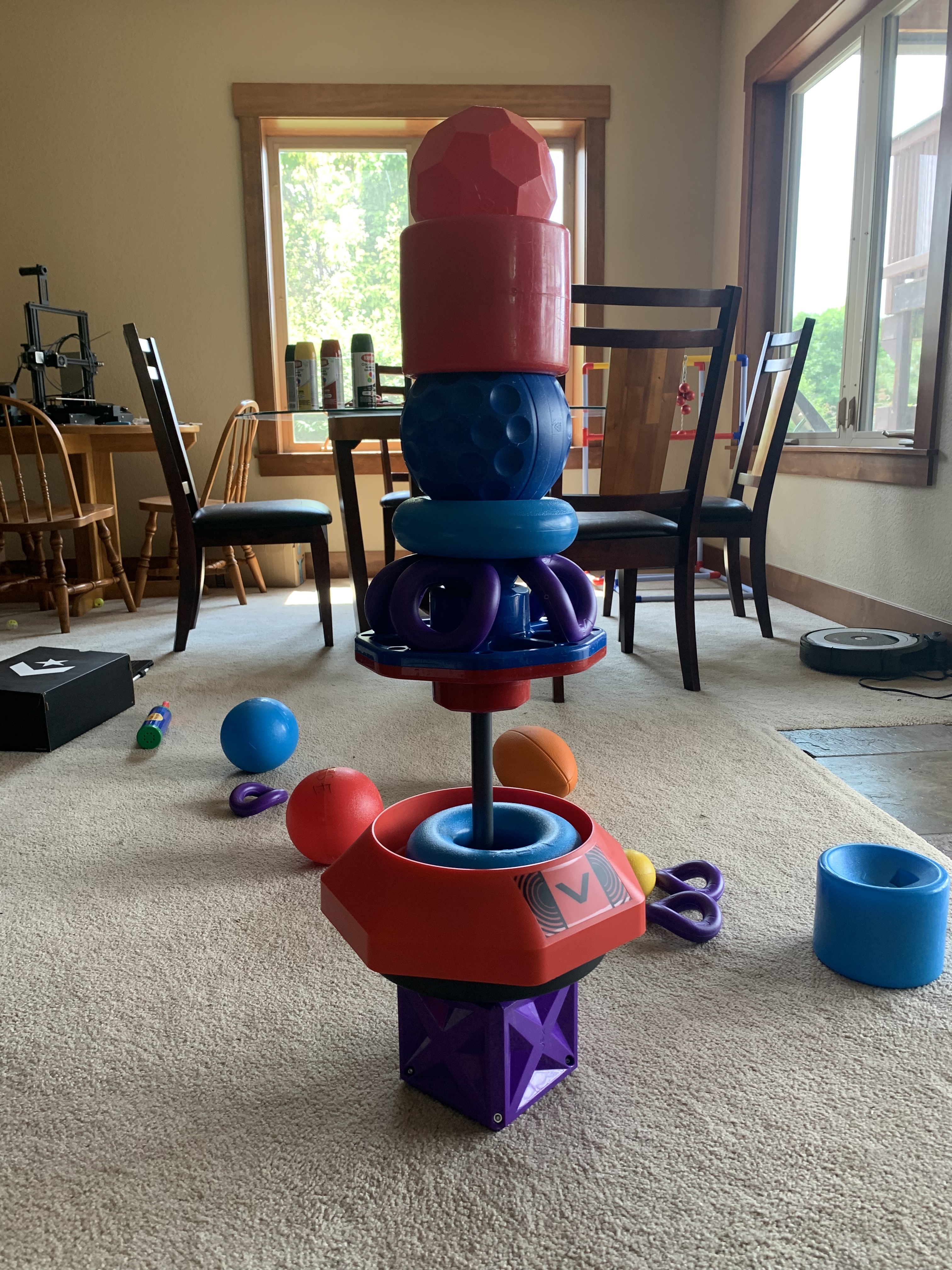 I'd like to thank @Golf
As SOON as I saw the pictures I immediately thought of a response like: "pinging @Golf because he would love this." I guess I am just omniscient, that is the only explanation.
Find a tennis ball and now you are one step closer to having all of the VRC game elements from previous games!
I'm extremely lucky to know Golf irl. He helped me make those slightly disturbing yet amazing stacks!
Bro I'm incredibly lucky to know you😎, those stacks weren't possible without your guidance
You could try to put the 2nd stack on that roomba behind you. : )