Our team wants to try a variable tensioner for our catapult by putting rubber bands through one standoff, then connecting more standoffs to a gear, shown below. The motor will drive the gear to pull the rubber bands. Edit: HS shafts will be used of course!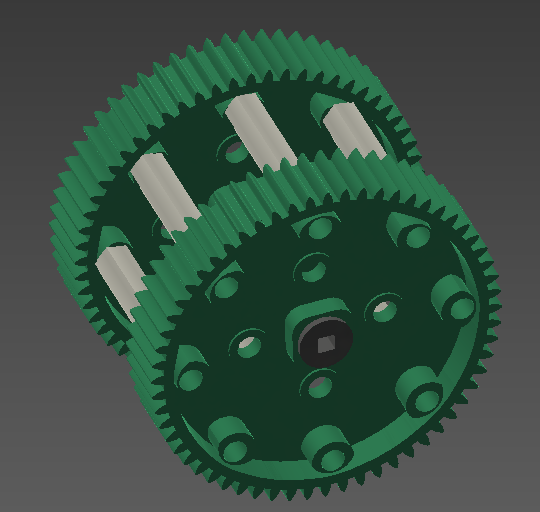 The problem is that there is friction between the standoffs and the rubber bands, so when the arm is released, only the rubber bands that are not touching a lot of standoffs will contract, not making use of all the force.
What we think might work is to replace the standoffs with screws and spacers on them, so the rubber bands can slide freely. We just don't know if the screws will be strong enough to hold the force, or if there is a better way to do this.