I need some help working on my robot. Our robot has a few issues but the main issue I am worried about is our towers. When they are down low, like this:
they are fairly stable, though they still wobble back and forth slightly. When they are up high however, like this: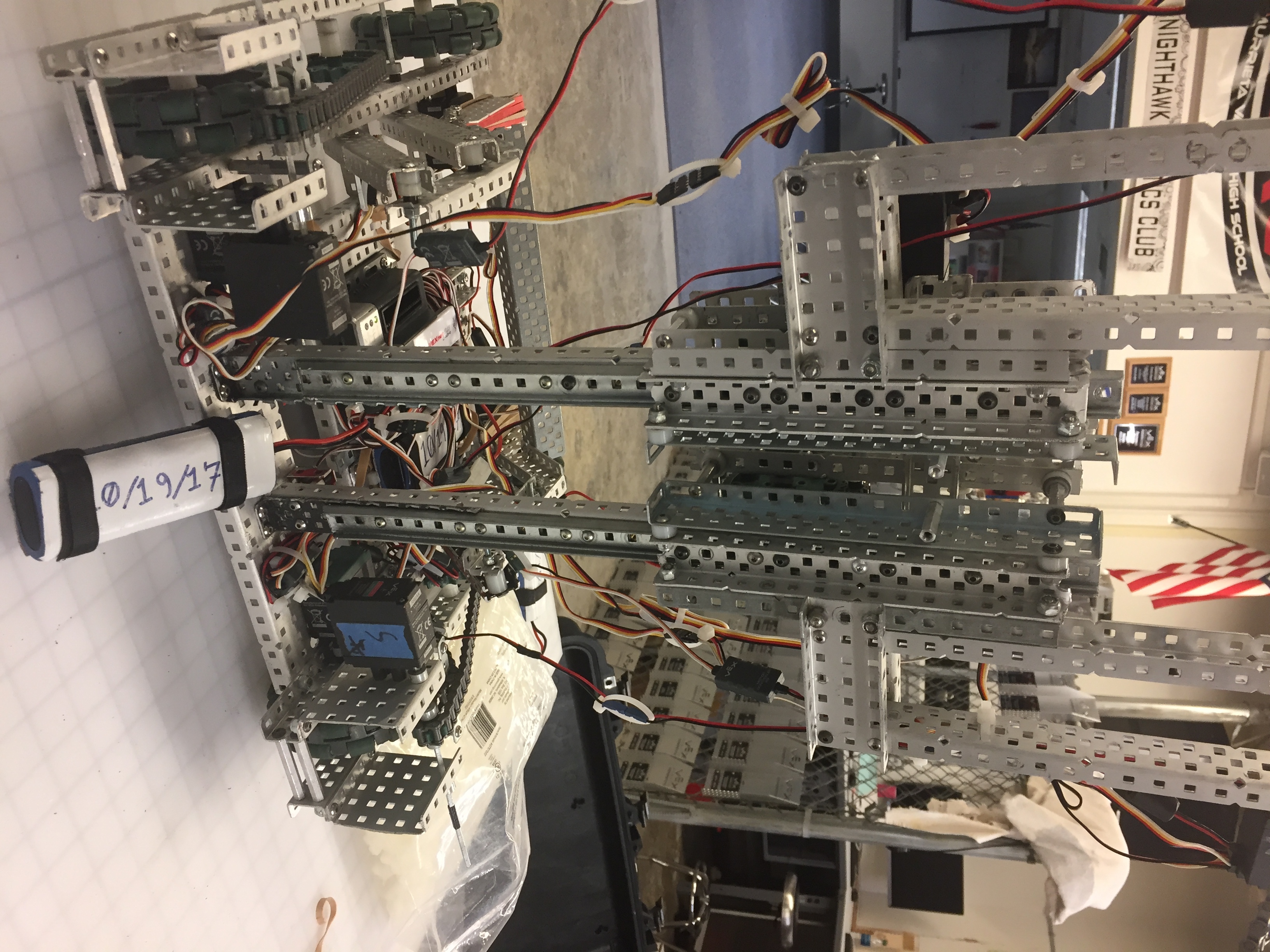 they are so incredibly unstable, and they sway back and forth. What I need help with is finding a way to support these towers so they don't sway, so our programmer can have a consistent autonomous.
Any help?
P.S. Sorry about the sideways pictures. I'm in a rush and don't have time to fix them.