Team 240P are proud to present our second robot "Medium Quality"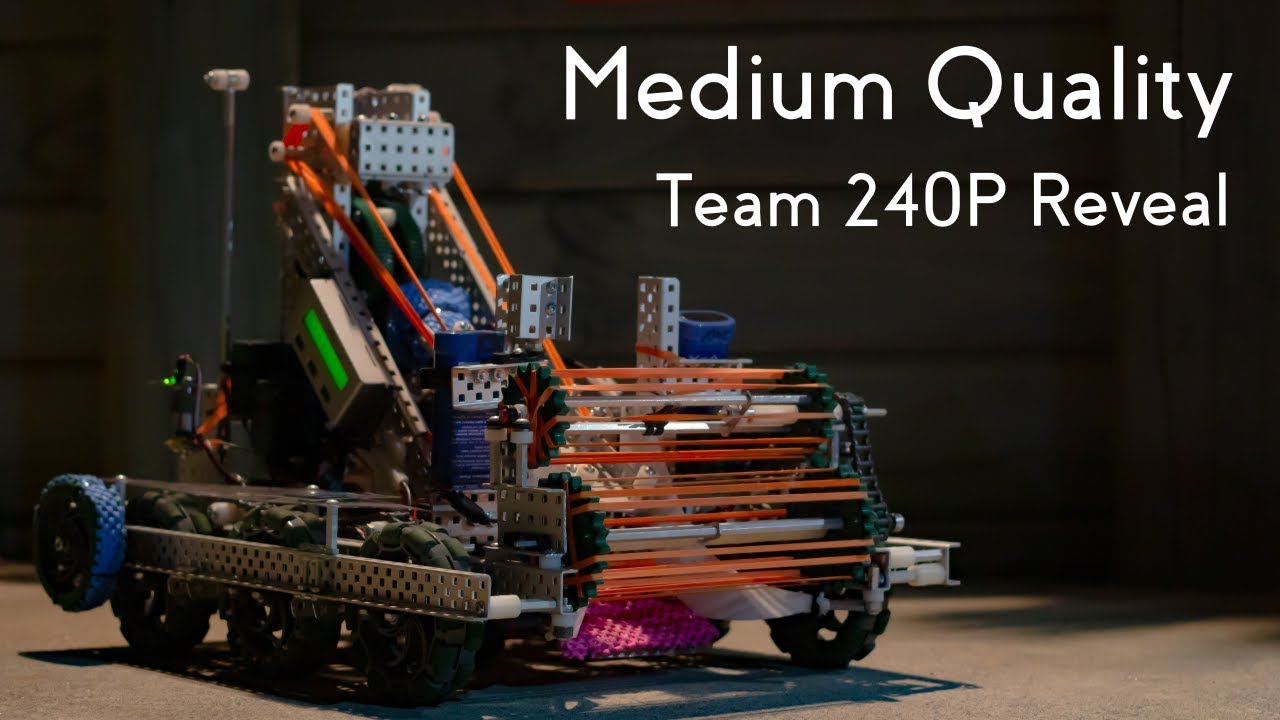 Specs:
6m 1:1 Turbo 4" Bling Drive
2m 1:7 Speed Catapult
1m 1:1 Torque Cap Flipper
1m 3:1 Speed Intake
For our second robot, we decided to focus on quickly and effectively scoring flags due to the high score potential with this strategy. We moved away from scoring caps on poles as the points gained simply aren't worth it considering the time taken to score, and how easy it is to descore. We learned a lot through this robot by testing multiple different launcher designs throughout the lifespan of Medium Quality. We look forward to further refinements with our next Turning Point robot.
Medium Quality is no more….
High Quality Coming Soon