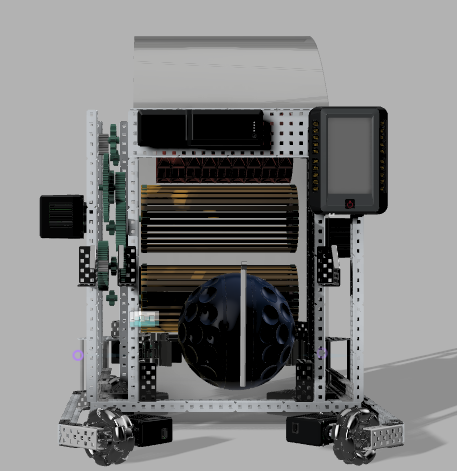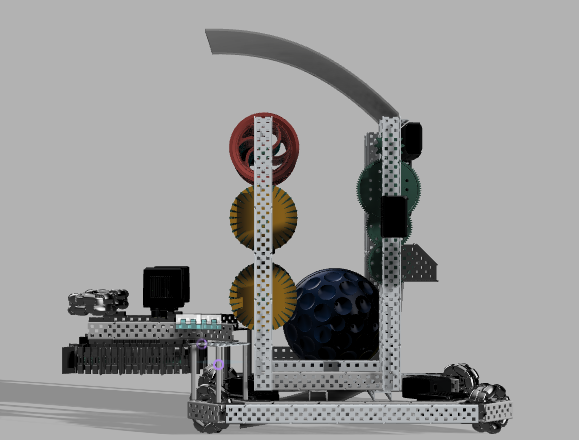 This is my first design for this year. Sorry I skipped out on some of the smaller parts and details but this is basically what I plan to build
it has the trap door on the back with the motor powering it being the same as the flywheel using ratchets.
Also what are you guys thinking when it comes to hoarding balls this year?
Ignore the number of wheels