Seeing as the 2012 World Championships are less than a month away, it seems like a fun idea to reveal what the Tech-Know Commandos have been up to recently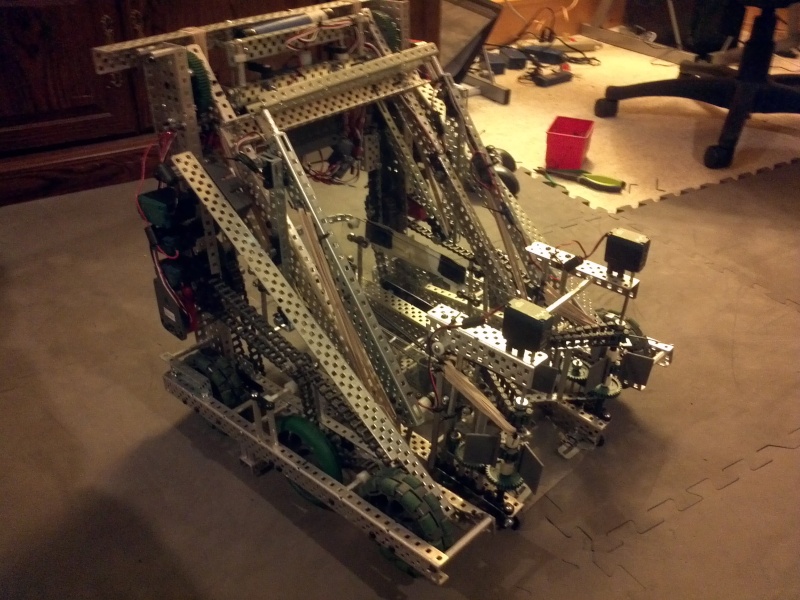 This is what we plan on bringing to Anaheim, as it is much faster than our first robot for the gateway season, as shown here
It has a 6 motor drivetrain geared 1.25:1 (speed,) a two motor 6 bar arm geared 5:1, and our unique intake mechanism, featuring a conveyor belt and swing out roller arms.
When a match starts, the robot exhausts for a second and deploys the swing out arms and lifts the whole manipulator body to an angle, due to the large amount of rubber bands on the arm.
Only one battery is being used, and as of now only three quadrature encoders are onboard as sensors, which will change as I start programming its autonomous modes.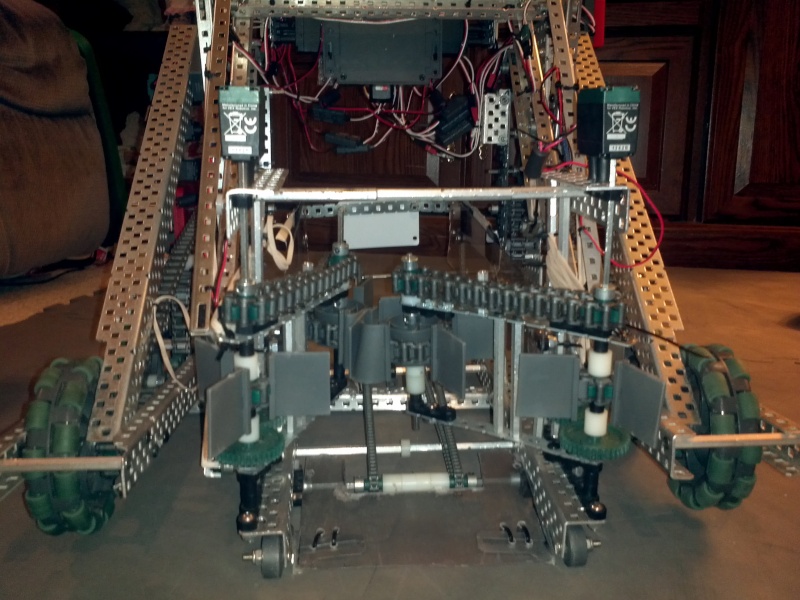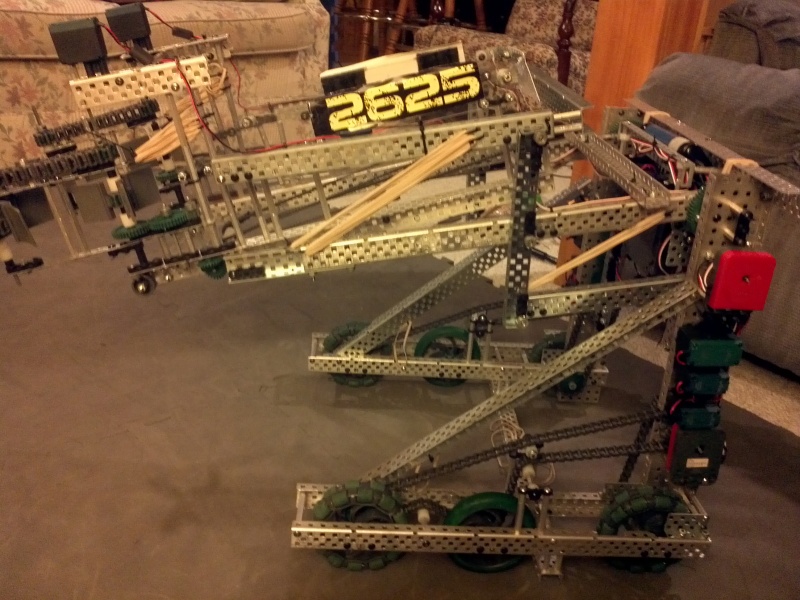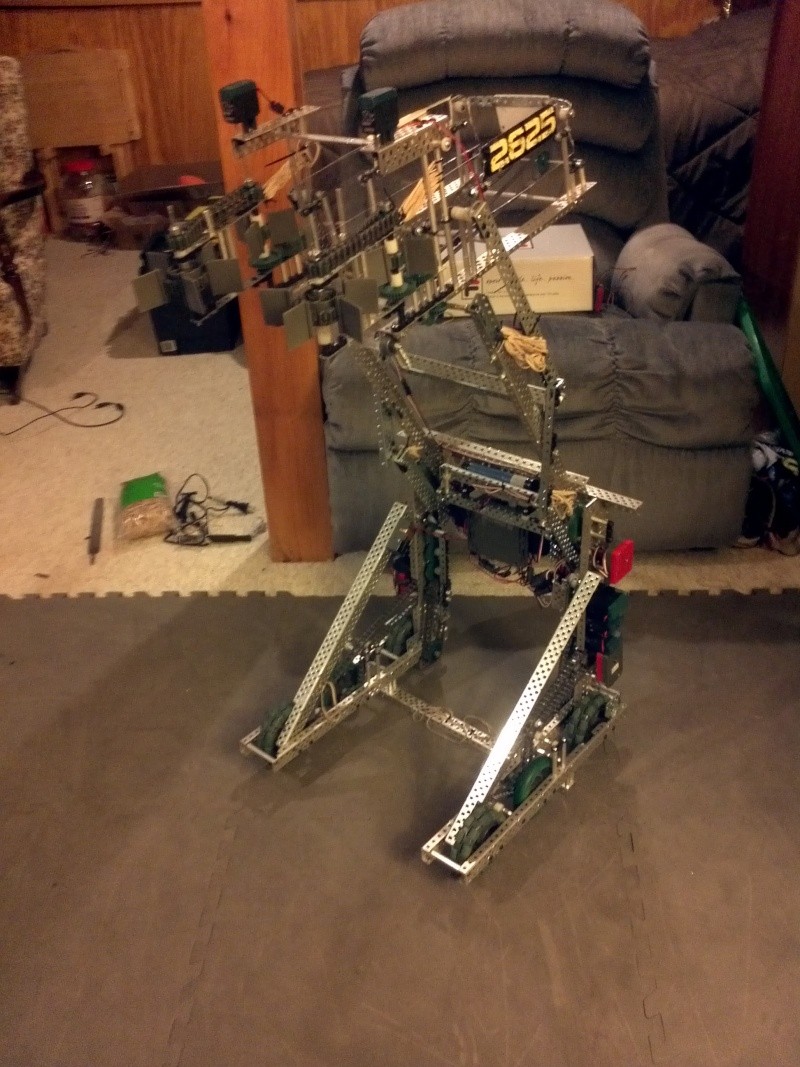 I also will try to upload some video footage as soon as I can. Any comments and suggestions are appreciated.