Let's just say that theoretically, a team painted their robot using vantablack.
For those who don't know what vanatablack is, it's a paint that absorbs more than 99% of light.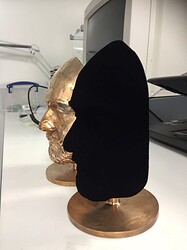 If someone actually did this, what would happen at comps? Maybe disorient other people's eyes and make it hard for them to focus on your robot? It may backfire onto you at some point but at least it looks cool.