I wrote code for the cortex that gets input from the user through the LCD buttons and calculates the score for a Toss Up match.
[ATTACH]7454[/ATTACH]
It compiles in RobotC 3.60 (probably other versions too).
The code has some tricks that our team uses in our code, such as fake timers and consistent loop time.
The framework is meant to be as customizable as possible, so if you wanted to make a version for Sack Attack, Gateway or some other season, it probably would not take very long.
[ATTACH]7455[/ATTACH]
Feel free to give feedback for improvement.


P.S. First post.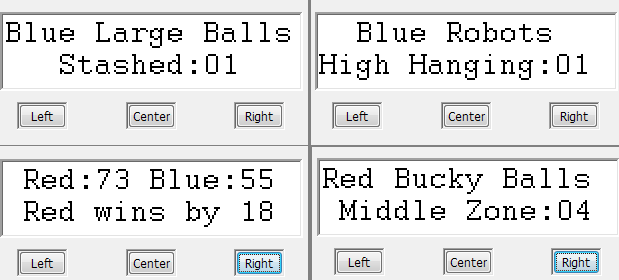 TossUpScoreCalc.c (8.62 KB)