I am not sure why. But it seems like there are two different versions for high school skill ranking.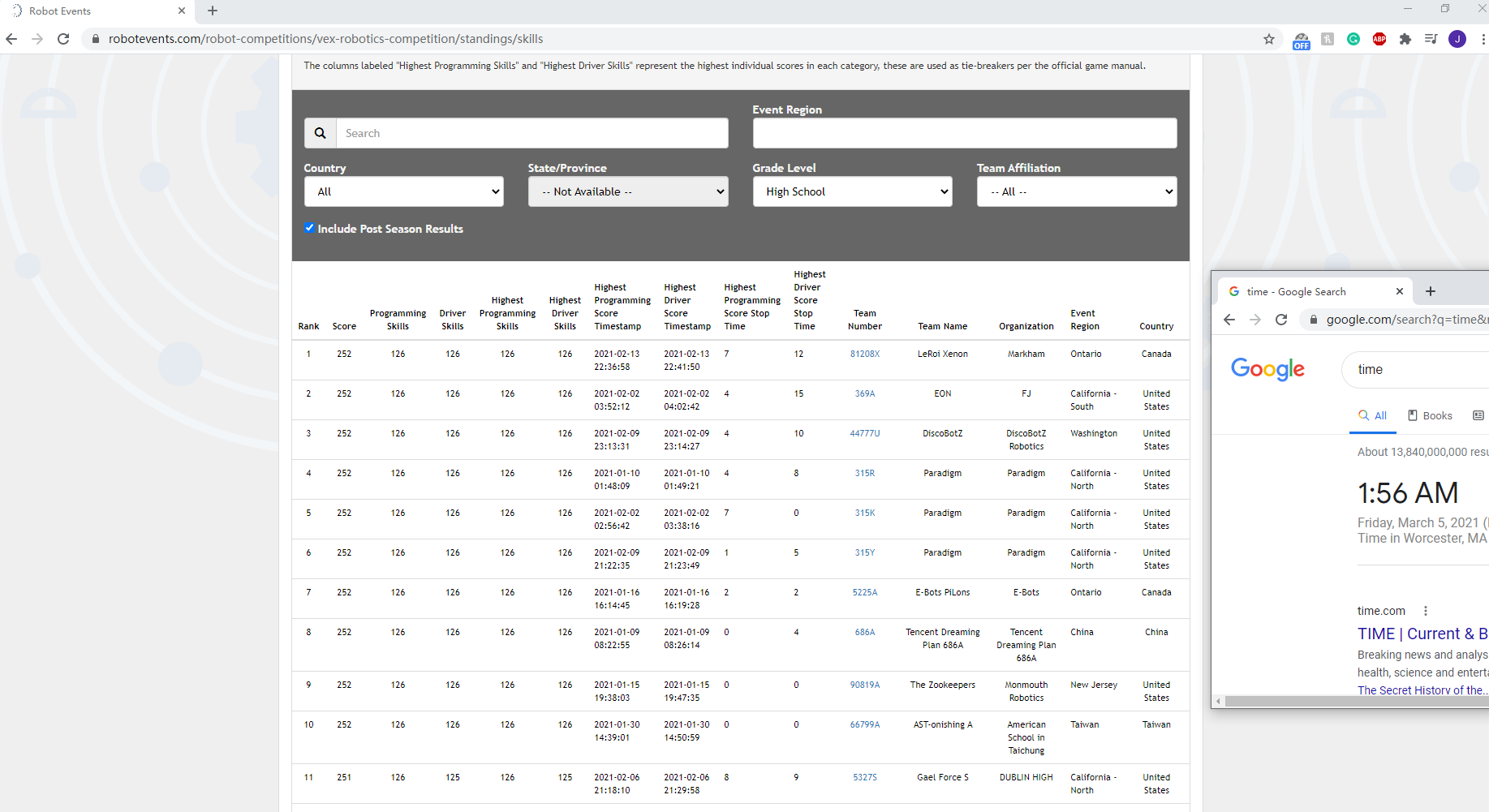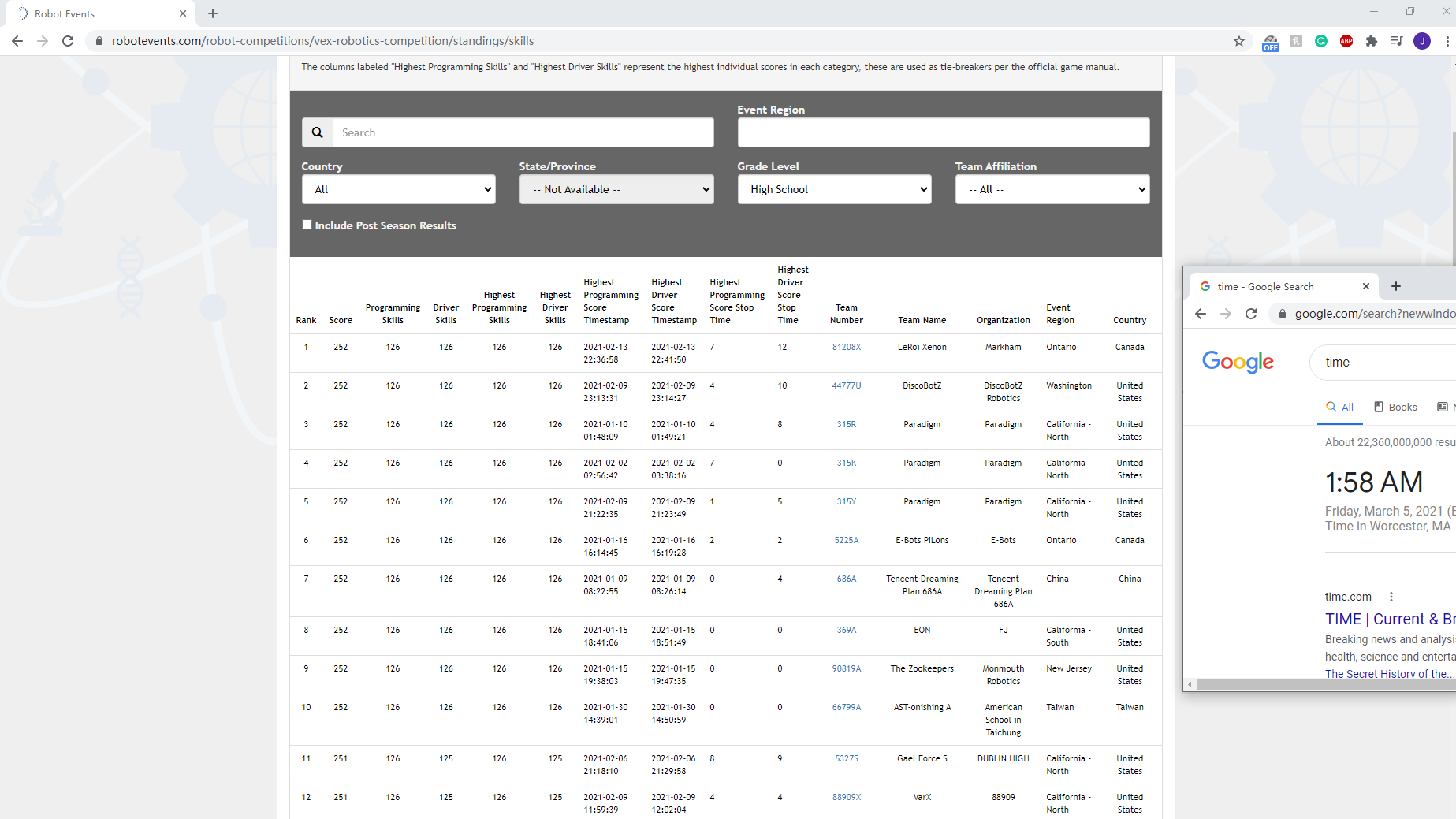 Pretty sure the stop time just changed for one of the teams.
Yea, but if you refresh the page, the ranking jump back and forth between these two versions.
look at 369A. The skills stop time went from 15 to 0. That has to be a glitch.
could it be that one is including post season results and one is not?
I doubt that as their states hasn't happened yet. It's probably a glitch in the system.