For future reference you should post this in an unofficial thread type, (ie Technical Discussion) that way everyone can reply.
Because the Far-zone really isn't that far from the fence, all you need to get objects into it is a bit of momentum, thus with a forwards facing claw, the faster your drive is the farther your objects will go. That is assuming you release the objects as soon as you come to a stop. We built a forwards facing claw on an 8 bar, it gets objects into the Far-zone about 70% of the time, but it depends on my driving.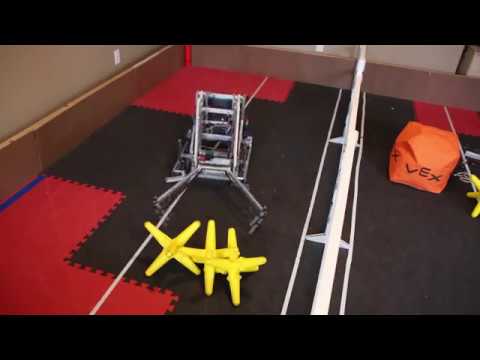 It uses a turbo geared 6 motor drive.
You could always figure out a way of rigging up a 3388T type design, although I'm not sure how that would work with a forwards facing lift.