Yes, they are made available on-demand.
In fact, today's footage is already watchable on-demand.
Is the link to on-demand on a different site to the livestream, or how do you view on-demand from the livestream?
Go to the Livestream page for the division you want (for example livestream.com/vrctv7 for VRC HS Technology) and you can find the on-demand videos from there.
Ok, I am on https://livestream.com/vrctv11 and all I can see is an off air live streams for VEX and IQ and 4 previous links to past events.
I must be blind or is this being blocked by my add blocker???
Find the button that looks like a series of stacked pages with a play button on the front page. Click it to reveal past streams.
My interface looks slightly different because I'm on mobile, but close enough.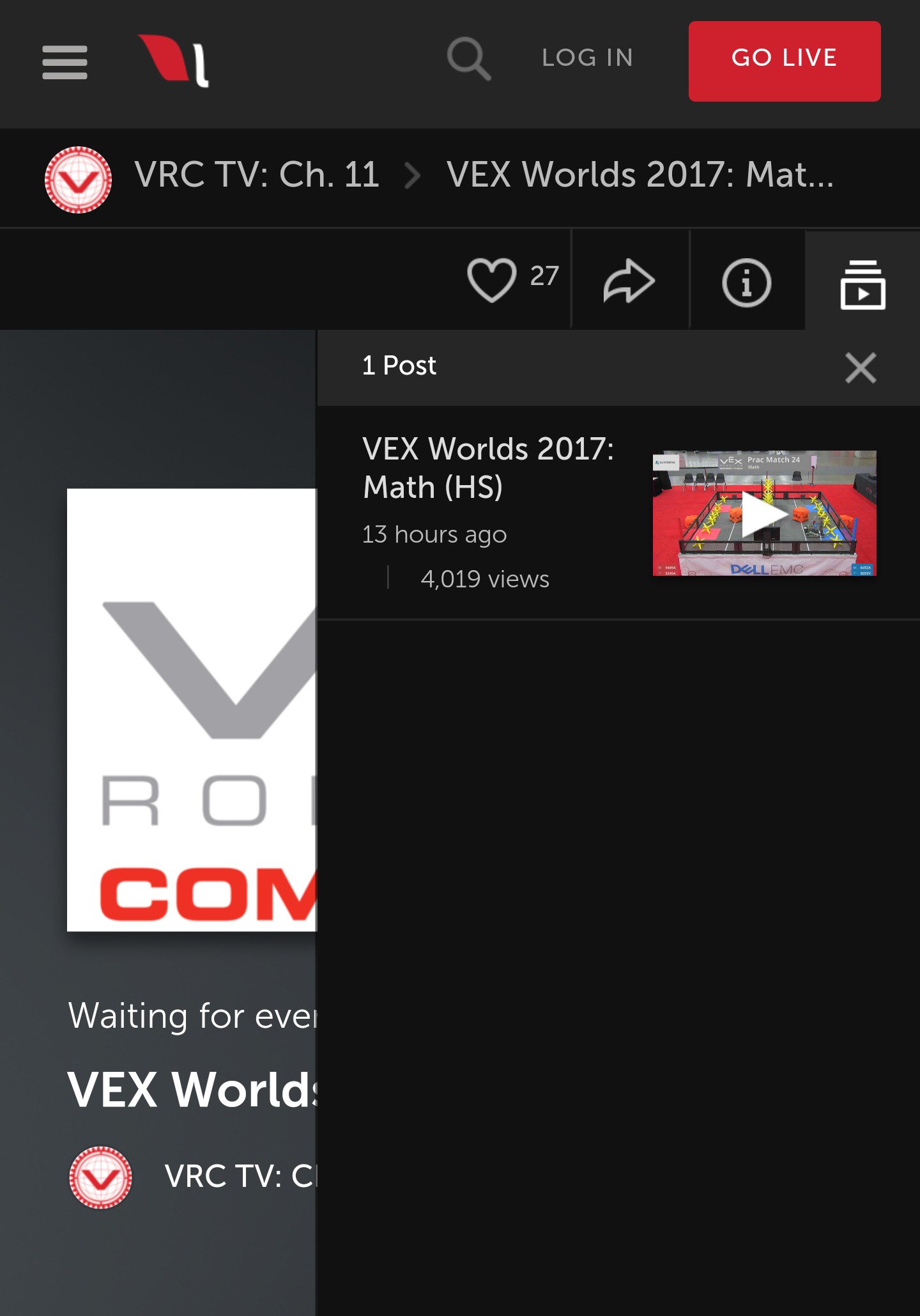 Why does the finals and new game reveal only come up with music and a Vex Worlds logo?
I'm working to get it uploaded today,since it looks like livestream lost the broadcast version.
This is up and processing … should be available shortly.