I upgraded a project to the latest PROS kernel and when attempting to upload it gave me this error!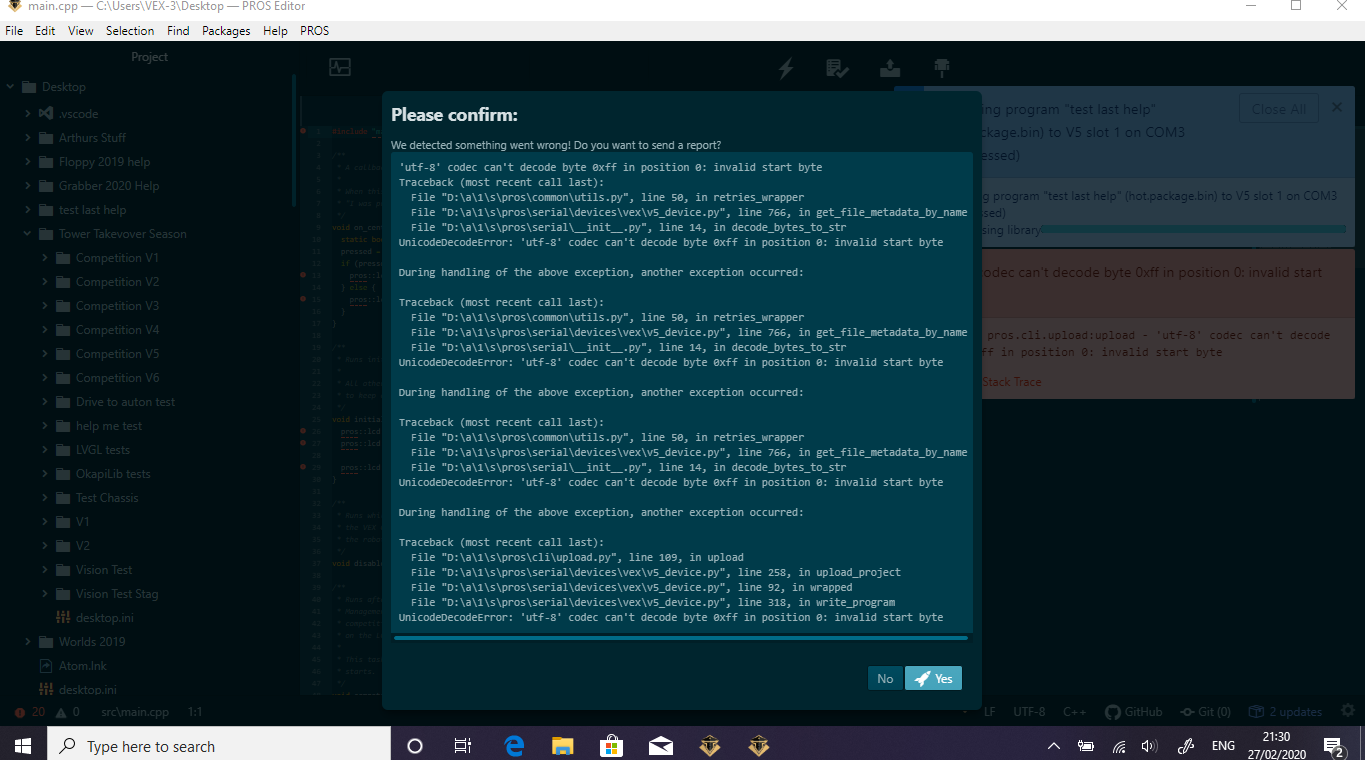 I tried restarting pros, restarting the computer, fresh projects, other projects, downgrading, clean building, etc… nothing will let me download any projects at all. Corrupted files?
Urgent, comp tomorrow and not all the autons are saved on to the robot yet!!! PLEASE HELP!