Hey Everyone,
My team is trying to figure out how to use the "broadcast" command in text. We originally wanted our lift at the back of our robot to extend fully while driving forwards. We got it to work in blocks, but not in text. We tried copying and pasting the code, rewriting in text and even using the example in the command help for broadcasting in text.
We constantly got an an error where we are not able to use the curly brackets after the void line and undeclared identifier.
Here is an example of using the example code in the competition template: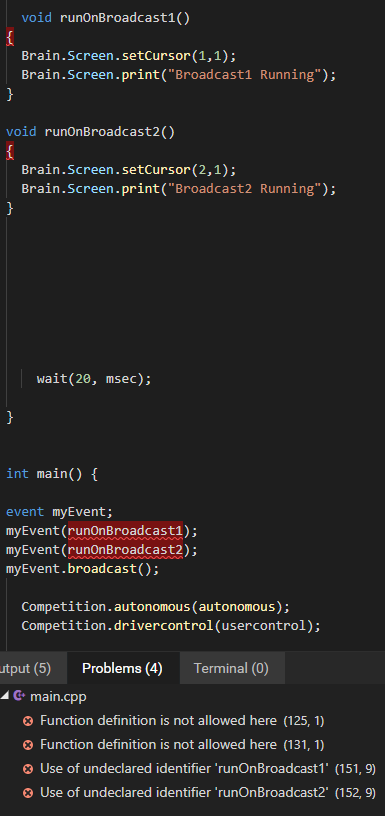 Here's the example code:
If anyone could help that would be great.