I had a V5 battery die on us a couple days back. The battery would not charge and the red led was flashing when it was plugged in. A couple of days passed when my mentor noticed some dried up liquid around the 4 wire V5 battery port. He had us smell it and the port smelled sour like acid. We took it apart and I took the following images.


Here's a view of the inside top connections for the 4 wire V5 battery port.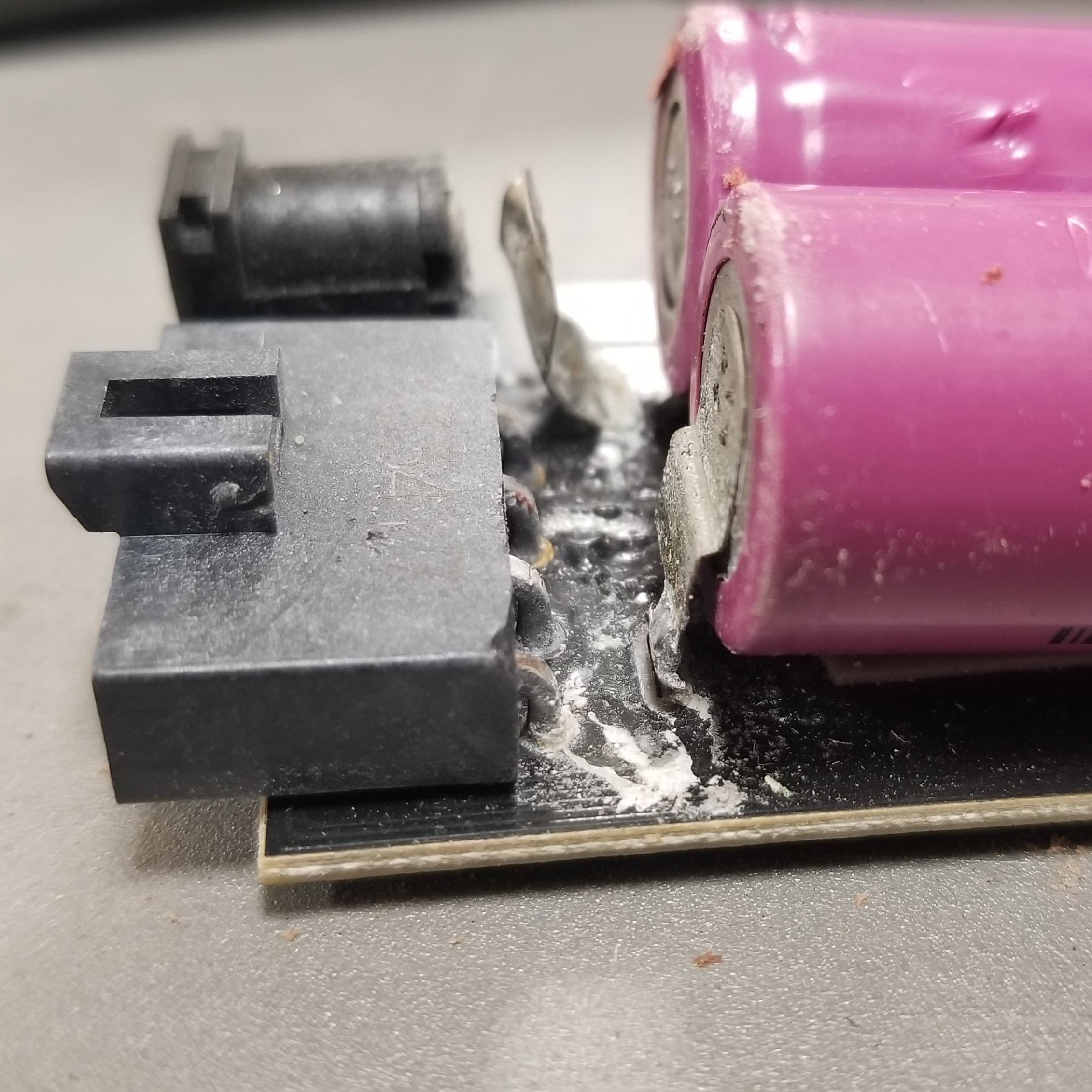 Here's a picture of the contacts with the corrosion on the top of the PCB.

Finally a picture of the back of the PCB. You can see that the pins for the V5 battery port are corroded heavily on the back, as well as a number of other components.
My mentor thinks that one of the cells was defective and leaked acid, which resulted in the corrosion of the v5 battery port connection and the liquid around the port, as well as the sour smell.