I have a V5 controller that thinks it is always connected to a field controller and is always in disabled mode: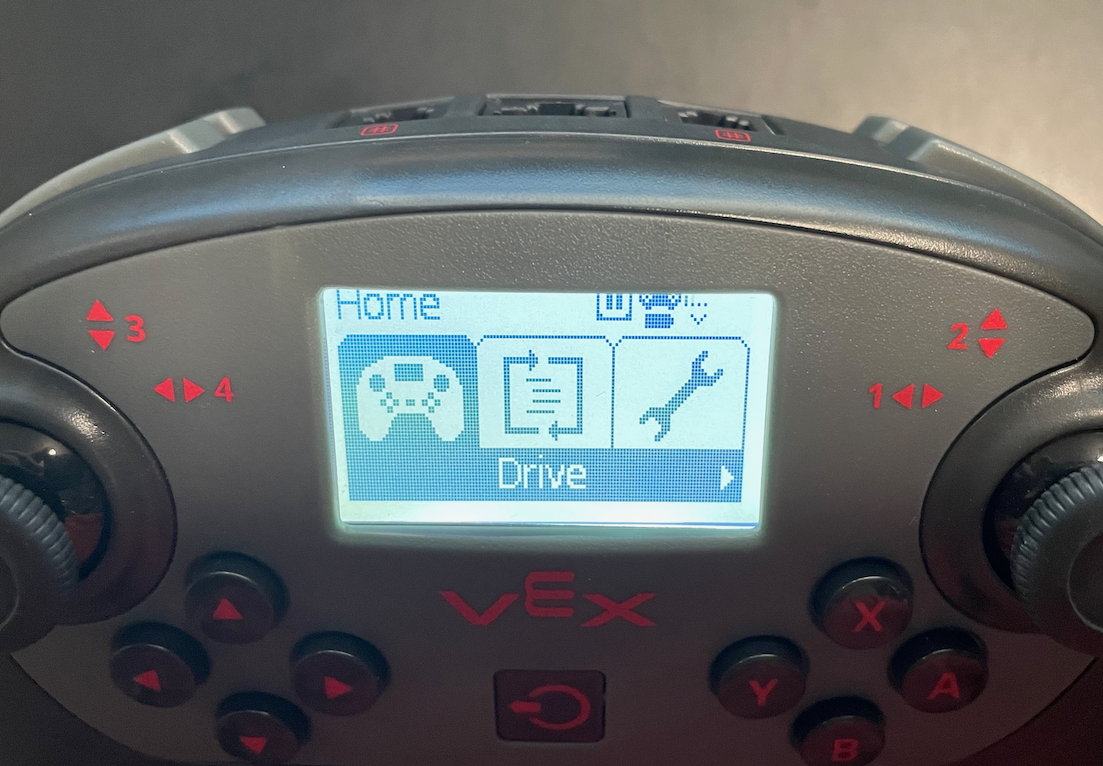 It shows the pause symbol all the time, whether connected to a field controller or not, and when connected and switched to "enable" it still shows pause and the robot is still disabled.
I have tried unsuccessfully these things:
Turning off and on everything.
Pushing and holding for 10 seconds the recessed reset button of the bottom of the controller.
Connecting the controller with a V5 cable directly to the robot brain.
Switching to all configurations of the field control switch (enable/disable, driver/auton)
Is there a way to force a firmware download, or is it possible that the controller is damaged?
Thanks, Paul