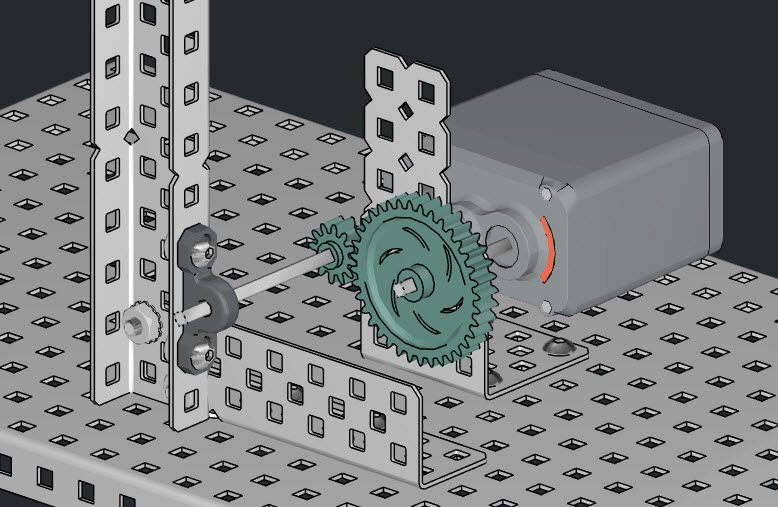 Hi There! Love the mimic feature but still learning how to use it. Right now I'm just trying to figure out why my gears aren't working. The motor works when its on its own and the other gear spins if I drop something on it but the gears won't bite when I put them together. Is it just a spacing issue or is this a bug in the V5 mimic editor?
Link to Project: https://www.robotmesh.com/studio/5d8c2ffa2ac51e694236e08a
Any help or explanation as to what I'm doing wrong would be great.