I have created models of the Changeup Balls that are optimized for 3d printing on smaller sized 3-D printers. These are 1-10th of a full ball. The intended use for these models is for prototyping while teams are waiting for the official game objects, (but if you just want a rainbow colored ball I won't judge you).
Please note this is only intended for smaller printers, on larger printers I recommend printing the half size ball directly, found in the following topic: 3d-printable-change-up-balls
"Ball_Simp_Tenth" is optimized for rapid 3d printing and can be printed without support. Ten of these must be printed for a full Change Up Ball. It uses two Ball_Simp_Ring to engage all the pieces in each half of the assembled ball. Five 8-32x1.5" screws and nuts are also required to join the two halves.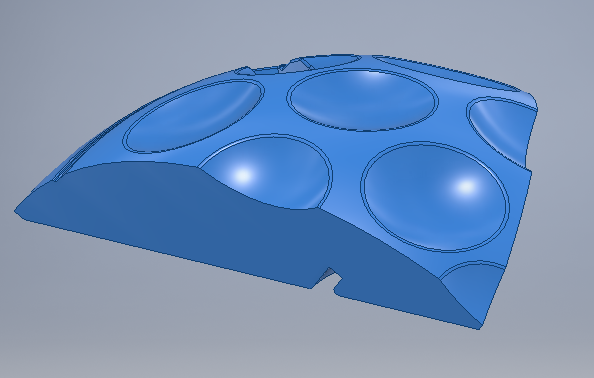 Ball_Simp_Tenth
"Ball_Acu_Tenth" can be used to assemble a ball of approximately the same weight as the actual competition ball (it will be approximately 2g over). It will require supports and a longer printing time. Nylon screws and nuts must be used in order to get the weight to be accurate. (Five 8-32x1.5" and ten 8-32x.5" screws for a full ball)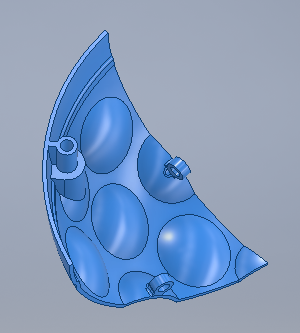 Ball_Acu_Tenth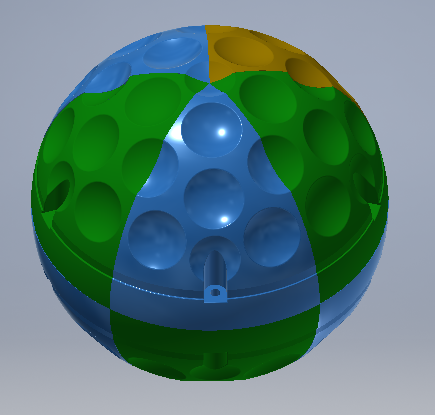 Assembled Ball
The files can be found on GrabCAD at the following URL:
https://grabcad.com/library/vex-change-up-3d-printable-balls-one-tenth-1
Additionally I will add a zipped folder containing the models in a post below so I can update them later on if i need to.
I have not printed these myself, so if you run into any issues please let me know and I will make the nessesary changes to fix any issues that may occur.