Friday

248Z Robodawgs AI II from Grandville High School, Grandville MI
285T Discobots from Houston, TX
288Z Robodawgs AI from Grandville High School, Grandville MI
400K Team 400 AI from Ball High School, Galveston TX
54i54A Salsa from Clear Creek Brook High School, Friendswood, TX
SM2 Space Money Mafia from Grandview, MO
TRB1 TRB Robotics from Hamden, CT
Just a quick question. Are you insuring that there is enough light for the GPS and Vision systems to work? Those take a good amount of light to function like they are meant to.
just a quick question, is your robot going to be top tier? Just asking for a friend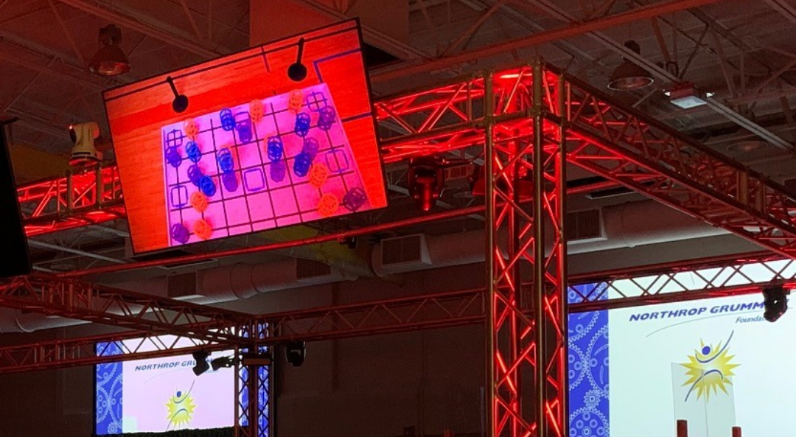 Ah yes, the ever-prevalent VIQAIC.
Look at the first comment in this thread.
Unfortunately, our coach had something come up meaning we are unable to go. The robot was either going to be mine or Dillion's.
Very exciting!! Will VEXU teams that are competing that next day be allowed to spectate assuming they are following all COVID guidelines? We are interested in starting an AI team
We aren't opening our facility to spectators either day this weekend.
When all the lights are on the fields are very well lit.
This topic was automatically closed 365 days after the last reply. New replies are no longer allowed.