Something I made over the summer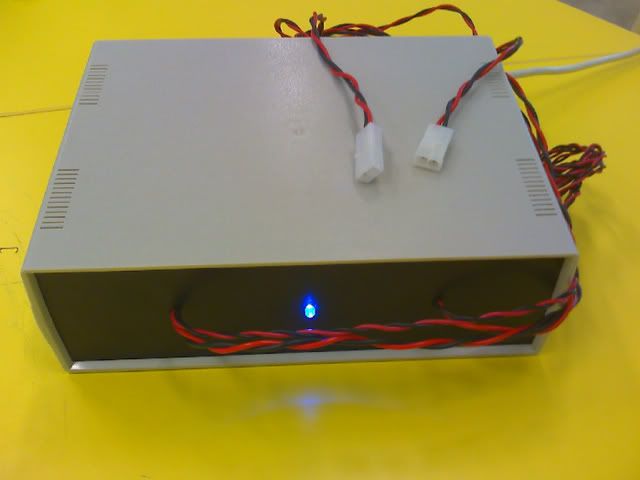 Outputs 8.5V @ 18A max, easily supports 2 fully loaded robots and 4 remotes. Only 2 output connectors are shown here but there should be 6.
I need to add 9.1v zener clamps and fuses to guard against overvoltage and overcurrent soon… and perhaps a cooling fan too.
Story:
So we had a couple of groups of students working on robots for almost 9 hours a day, programming and testing, practicing tecnhiques and trying out new methods. Each group could use up to sets of batteries a day, and 3 teams would use 9. At the end we have a box containing all the old, weak batteries (after a hundered or so cycles?) and a couple of blown chargers. Wall warts wouldn't work, they had to provide at least 4A for each robot to cater for maximum loading and overheads. Hopefully this power box would last much longer.