All,
We are happy to finally announce the public release of VEX Coding Studio v1.0.
VEX Coding Studio is now currently available for Windows and Mac. While we are super excited about our Mac integration (which is an added feature for those who are accustomed to ROBOTC), we have a team of programmers already working to add in compatibility with Chromebook, iOS, Android and VEX IQ. That's right, VEX users will be able to use the exact same programming software for their entire time in VEX. We will keep you updated with our release schedule once we get closer to the finish line. In the meantime, VEX IQ and Legacy Cortex users will still be able to use Modkit and ROBOTC in its current state.
Download links for VEX Coding Studio can be found here:
https://link.vex.com/downloads/vcs-pc
https://link.vex.com/downloads/vcs-mac
We designed VEX Coding Studio to be the "go-to" programming suite of languages for VEX EDR customers upgrading to the new V5 control system. Additional features of VCS include using it to teach your Vision Sensor, and to push any V5 software updates to your devices in real time. Every time you launch VCS, it will scan and download any needed software updates and then alert you that your V5 Robot Brain needs a VEXos update. Once the Brain is up to date, all V5 smart device updates will then be seamlessly downloaded the next time the device is plugged into your V5 Robot Brain.
We've done our best to iron out any bugs that may exist in VEX Coding Studio. However, as with any other software launch known to mankind, we're only human and we will be the first to admit there's bound to be a few things we've missed. If you run across something in VCS that just doesn't feel right, we want to know more about your experience so that we can improve upon the product. This is our first foray into developing programming languages for our hardware, and we are excited to hear your feedback! If you have any bugs to report, or general system feedback, please send us an email at "support@vex.com" detailing the issue. (Please be sure to also include screenshots if possible). We'll also be monitoring the forum should you find it easier to post here.
Here are a couple of other important resources that we believe will be helpful as you play around with VCS. We will continue to populate these resources with information, especially as questions start coming in:
VCS API Command Reference - http://help.vexcodingstudio.com
V5 Knowledge Base - https://vex.helpscoutdocs.com
While this may be a software update, we know most of you are also scratching your head wondering where the heck your V5 hardware is. As you can imagine, we've been "all hands on deck" working to provide you with a suitable update.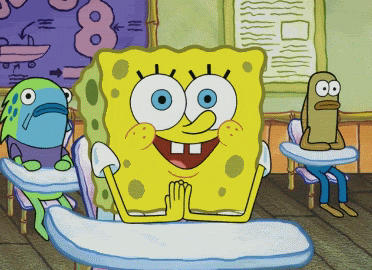 Now that we're getting close to actually shipping the products, we want to be completely transparent about our plans for going through these orders. Due to the higher than expected initial order demand, we are going to handle pre-orders in a phased release schedule. Following are the details for US orders:
Pre-orders will follow the same first-in, first-out fulfillment schedule as standard VEX orders. If you pre-ordered on May 1, you will be among the first to receive your order.
First to ship will be any V5 System Bundle pre-orders placed prior to July 31, 2018.
Barring any major setbacks, we are still on track to ship out any pre-ordered V5 System Bundle that we received before July 31, 2018, by August 31st.
After the pre-August 1 orders have been fulfilled, any remaining trade-ins will be prioritized
Pre-ordered V5 Classroom & Competition Starter Kits will begin shipping in late September
Pre-ordered V5 Classroom & Competition Super Kits will begin shipping in late October
Any orders that we received after July 31 should ship 6-8 weeks after they were purchased. We will have a better delivery estimate for these once the initial run of pre-orders have been worked through.
Pre-orders of individual components will begin shipping in August and continue through October. Here is a more detailed outline of dates for when we are currently expecting pre-ordered individual components to ship.
Note: These dates should also apply to most orders placed through resellers.
Also note: The dates above and below are for US orders. All V5 kits and bundles will be starting in our US headquarters. As soon as the kits are ready and those US orders start shipping, an amount proportionate to each international region's pre-orders will be shipped to their respective international warehouse. Due to shipping time, customs, processing, etc, international orders should be getting to your hands roughly a month (hopefully less) after these US dates.
Final note: If you ordered V5 Smart Motors with your System Bundle, those will be shipped at the same time. (Within a reasonable amount. If you ordered 200 motors, you probably won't receive all of them

)
Timeline:
August:
V5 Smart Motor (Includes 18:1 Gear Ratio)
V5 Smart Cables & Cable Tools
September:
Vision Sensor
V5 Robot Battery
V5 Battery Chargers
Individual V5 Smart Motor Gear Cartridges (6:1, 18:1. 36:1)
October
V5 Robot Brain
V5 Robot Radio
V5 Controller
For those who participated in our trade-in program, we understand your pain. This is exactly why we are putting as many of the incoming components towards your System Bundles as possible, and updating the expected ship dates of kits and individual components accordingly. (This is why we had to update some of the lead times of kits and individual components on our website.) Beyond the production delays that hit us, we were simply blown away (read: not prepared) for the level of initial demand. We appreciate each and every one of you who has chosen to be a VEX customer and we are doing everything we can to make this situation right.
If you have any questions or concerns about your V5 order, please e-mail "sales@vex.com".
We're sorry for not being clearer about the product and shipping delays before now. We truly just didn't want to provide an update until we ourselves better understood where things stood. We understand the frustration that some of you may have regarding the "radio silence" when it comes to V5. We're changing that as of today.
This product line overhaul has been a labor of love that we simply refused to release until we believed it was ready. And at long last, we think? it's time.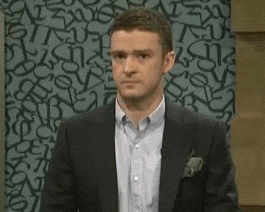 We hope that all will be forgiven once you're able to get this new system into your hands, and experience just how cool this new technology is. From the entire team at VEX Robotics, we sincerely appreciate your patience and hope that this update provides you with some peace of mind.
Thanks,