Is this when you track the package?
Got an email with tracking #
Oh, I see. From whom — VEX?
Yes, two emails. Shipping confirmation for V5 from Vex and tracking info from FedEx. Just like with any VEX order…
Hi everyone,
With the month coming to a close, we wanted to provide you with an update on the status of V5 System Bundle shipments. As I'm sure most of you heard by now, the first V5 System Bundle kits have shipped! We're excited to see that some users have already received their shipments, and can't wait to hear what you think about the new system. So don't be shy to connect with us on social media with photos, videos and updates!
So the good news is that the production line is moving and kits are shipping. Components are coming in daily to continue to fulfill the backlog of orders. But as luck would have it, due to some network outages earlier this week (that we have since remedied), things are moving a little slower than we had anticipated. We know, another delay. Just what we all wanted!
Speaking of delays, the referee training videos were another casualty of the server outage. As Grant mentioned in another thread, we had every intention of posting those today as well, but we lost an entire day's worth of work due to the outage. We're targeting for those to be released sometime next week.
(Live look-in at our server room)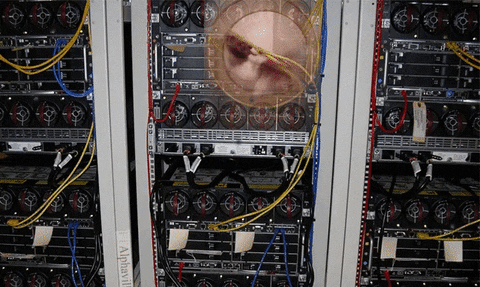 We hope that you will understand that this setback was entirely out of our control. As we will continue to prove over the coming weeks, we're committed to being as transparent as possible through this process. We know you want to be able to plan for what to expect. We are trying. We promise. Have a great Labor Day weekend, and we'll be in touch next week with more updates!
Dillon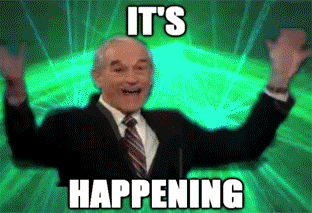 Looking closer at my shipping email, it seems that only 4 motors are shipping of the 8 I ordered. @DRow Does this mean that the statement in the OP about reasonable amounts (im sure 8 is reasonable) of motors shipping at the same time as the V5 bundle is no longer true?
We received our V5 earlier today and first impressions are pretty amazing. Really looking forward to competing with it.
With just 4 motors, I've directing the team to invent a passive launcher.
Actually I gave them the choice of drive, launcher, or lift.
I think they decided to ship just four motors for the first orders, to save time.
I ordered my bundle and motors in different orders… Looks like I may be waiting a while for motors!
"eg 200"
We ordered 48 and only got 32 in the first shipment.
It should have been at least 10 motors per team. Now we are trying to decide where to sacrifice. We ended up only having the drive base.
10 motors per team and a third of the teams would have received motors…
Does VEX have a target date for which to release a VCS App for iPads?
We hope many of you have begun receiving your V5 System Bundles and motors! We're happy (read: relieved) to report that we've received our next batch of V5 motors. This means that anyone who already received their System Bundles and a portion of their motors, will have their remaining motors coming soon. We appreciate everyone's understanding who was on this first wave of shipments.
As we begin to work our way through the system bundles, next on the list to ship will be V5 Starter Kits. In full transparency, it's looking like our projected ship date of late September may be a little bit more like early October, but we are working as fast as we can with the materials and components as we receive them.
You also may have noticed, we've updated our shipping time frames on all V5 kits and components to "Ships in 8 Weeks". This time frame is to better manage expectations for new customers. It does not pertain to pre-orders. We are simply keeping the web updated with the most realistic shipping estimates.
Please know that we are doing everything in our power to get your parts to you as soon as possible. We appreciate your patience.
So… when will they be shipping trade-in preorders of system bundles done by mid-Aug? Sounds like they should be almost done with preorders, so should we expect them soon?
@DRow
What is the updated time to ship Competition Super Kits ordered before August?