If you were at Vex IQ worlds this year, you may have passed by a booth near the REC store with a vex IQ car in it, along with a six-piston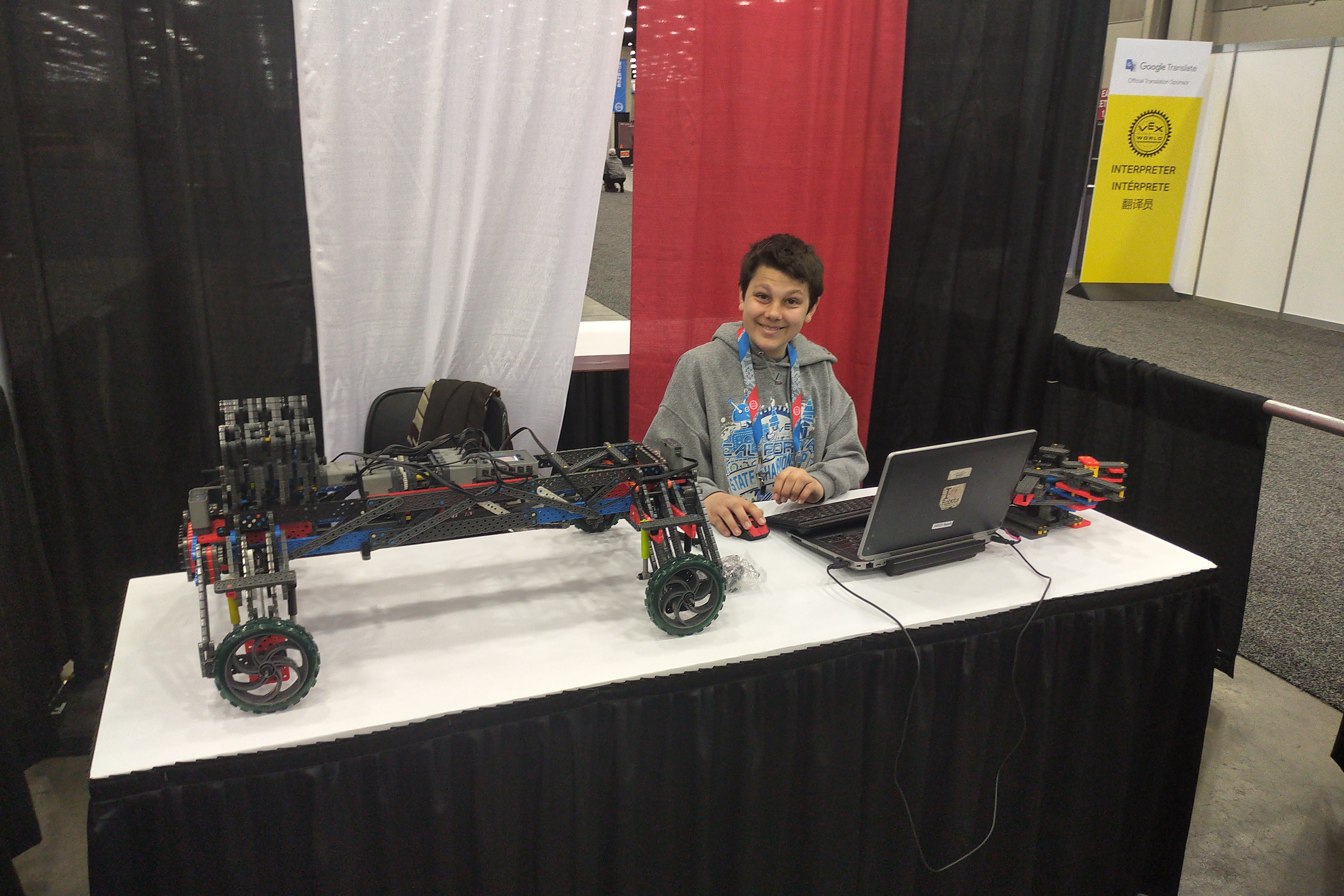 radial engine. I am the builder and owner of that car, and I want to share a couple of updates about it. The changes will be in order from smallest to biggest, based on how the car has changed between worlds and now.
Secondary differential mounts
shortened the input axle
changed gears to increase speed (I had torque before, but it increases speed)
Chassis
changed supports
created system for axle routing
Steering system
changed the sway bar from a 4-bar lift to a single bar
added bump sensors to allow for auto-resetting of the steering system
Suspension
complete redesign
a) Shortened length or 4-bars
b) added one weak shock on top of the two strong shocks per wheel
c) changed shock mounts
d) replaced some pins with metal axles
Engine and primary differential
complete redesign
a) decreased number of motors from 8 to 6
b) increased torque in gears between differential and motors
c) designed a differential lock system
d) moved motor up to prevent diff-lock system decreasing ride clearance.
Software
Current Version - 5.0
Worlds Version - 3.2
Major Changes
Reassign ports to account for hardware changes
startup task to reset steering system
Minor Changes
Bugs
All-wheel steering and Crab steering both result in crab steering
Proposed changes for 5.0.1
fix crab steering bug from 5.0
readjust steering amount