I am making this post on behalf of my friend Neil from 6121C, who is selling his Vex parts and other useful parts. If you have any questions or want to purchase any or all of these items, feel free to post a reply or PM me (Zach) for his email. Here is his post:
Hello everyone, I am graduating from high school this year and I am done using all my Vex parts, so I am planning on selling them. I am near Philadelphia.
All of these parts together cost me thousands of dollars. I am willing to sell everything for $1400, but I am open to negotiation (shipping not included). If you want specific items from the list, feel free to reach out to discuss individual prices. All of these parts are in great condition.
Materials I am selling (pictures below):
VEX Field and tiles (not the new anti static tiles) (includes all screws, nuts, rubber feet, etc needed for a field)
4 parts storage containers (3 big Husky containers, 1 small container) (they do not include the parts in them, as many of them belong to my school. If you want any of these parts included, please ask to check and if it belongs to me, I will include it)
Bunch of aluminum
Misc parts
3 old 2.75" omni wheels, great for odom

4 3.25" wheels

License plate kit

3 packs of new adhesive foam

5 bags of new latex tubing

12 high strength shafts

16 new aluminum 1x25 bars

A bunch of 8-32 nylon lock nuts and 8-32 steel jam nuts

Competition switch

VEX V5 cable crimper

Magnetic micro-USB to USB

Electrical tape

A ton of Alliance rubber bands: red, light blue, and orage type

White and gray anti-slip mat rolls, thick high quality

Lithium grease tube and Teflon lube bottle

Roll of v5 cable stock

About a gallon of staticide, comes with big bottle, spray bottle, and funnel

11 new 1'x2' 1/16" thick polycarbonate sheets

2 unused 1'x2' 1/16" thick ABS sheets

Porter Cable bandsaw

Dremel set

Heat gun

Bench grinder

Clamp-on Vise
Here are some pictures: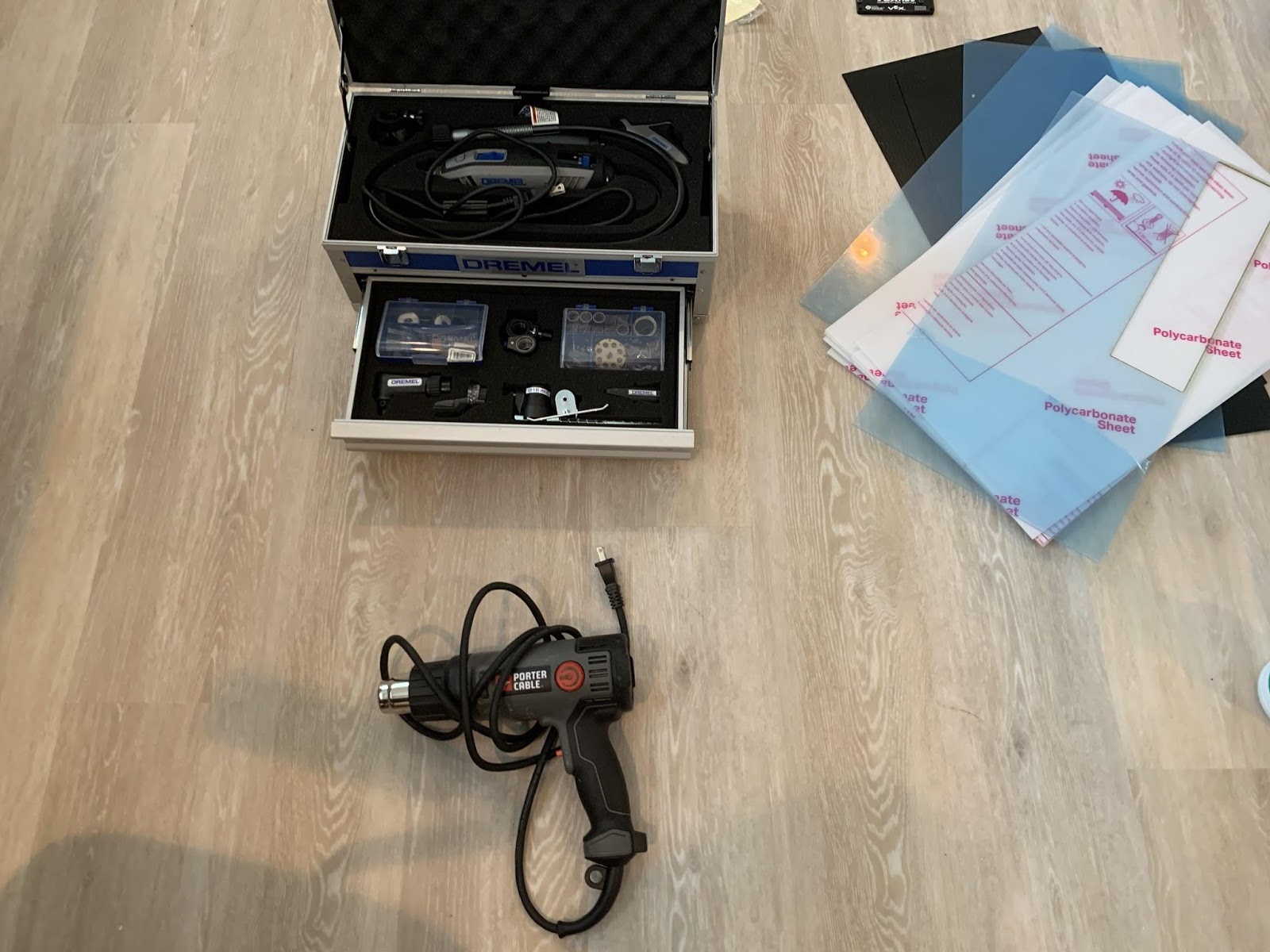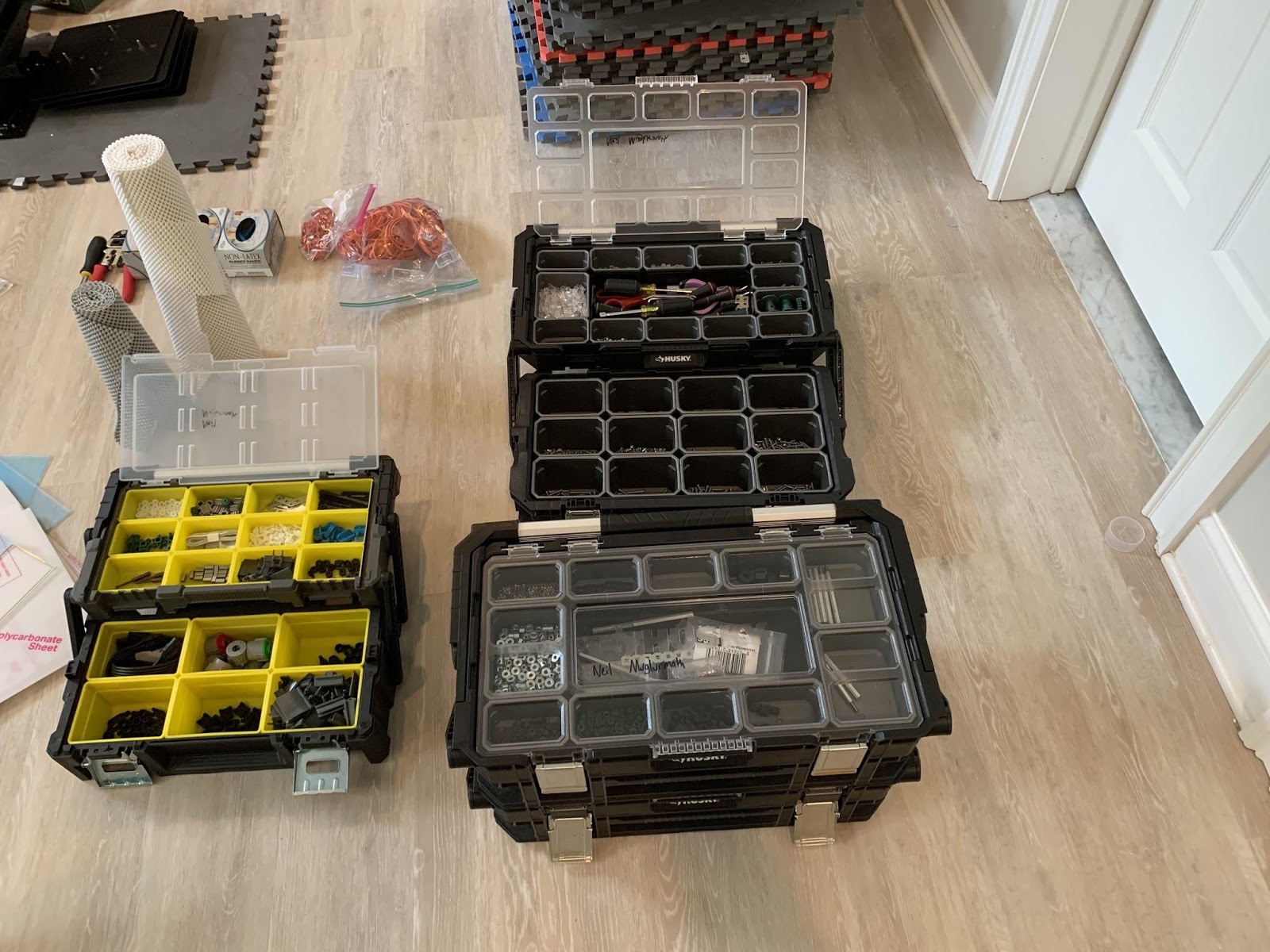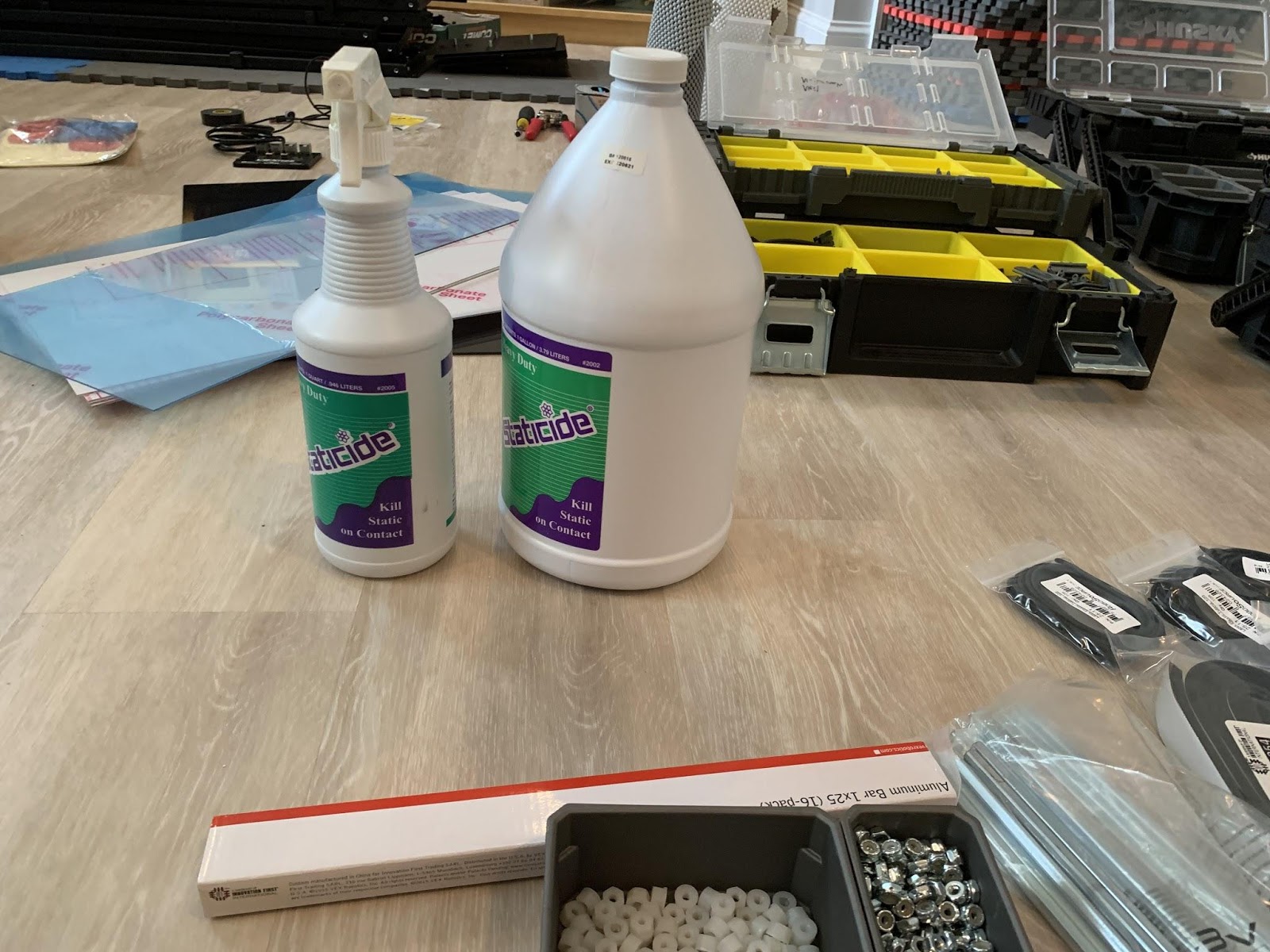 Thank you for your time and feel free to ask any questions!
Sincerely,
Neil
EDIT: 2.75" omnis are sold.