I'm not exactly sure who to notify about this issue, but I've encountered a problem with the vex via app when I was attempting to find events.
It appears that every event of the tipping point season has its date set to January 1st in the year 1, which as you should all know, was a long time ago.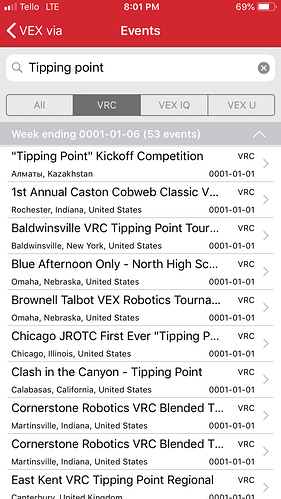 In order to actually find tipping point events, you have to either search for them, or find them in the page of a team, because their incorrect date has them at the very bottom of any list.
Not sure if this issue is isolated to ios or not, but it seems worth fixing.