Any past LRT match video link ? Can anyone share me. Thx
All of the livestream links are unlisted on the official RECF account. Some of the earlier tournaments may have the link posted on robotevents, but for the later events it would be best to contact a team member of a team that competed to get the video link (because the links aren't on robotevents).
Where can I find those link in robotevents ? can you copy the link to me ? thank a lot
I think they should be easy to find once you find the event you want to watch (if the link is posted on robotevents)
I can not find the link inside the robotevents website

, can you teach me how to search the
Past event link ?thanks
Some have the livestream link posted here: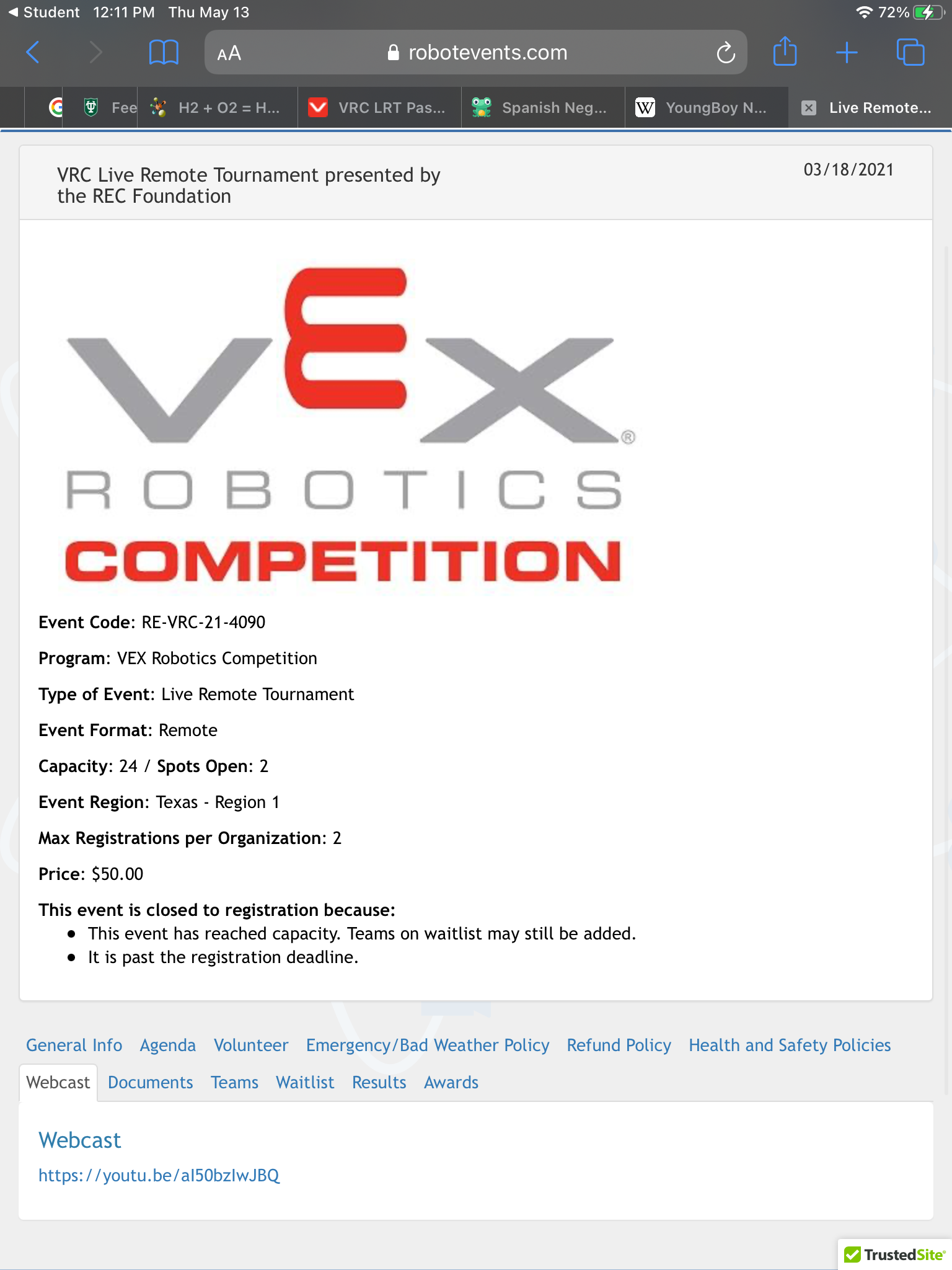 While others do not have the link:


(You might be able to get the link by contacting a team member of a team who competed in the event, but they might not have it).
Here's one of ours from March.
Thank you very much, I found it