Cuz we need water for a water game!
But do we need a water game for water?
Hold up, I do not compute this new information
I just want them to provide water for the teams
We did provide water for everyone on a team at our event.
Needs 99,990 signatures by March 30, 2019 to get a response from the White House
Uh-Oh.

Then let's do it! Anyone reading this. Bring a iPad to your compatitions and get everyone there to sign, we can do this
How will the white house help, though? They won't understand the "water game" and just force VEX to waste money on water coolers for competitors to drink.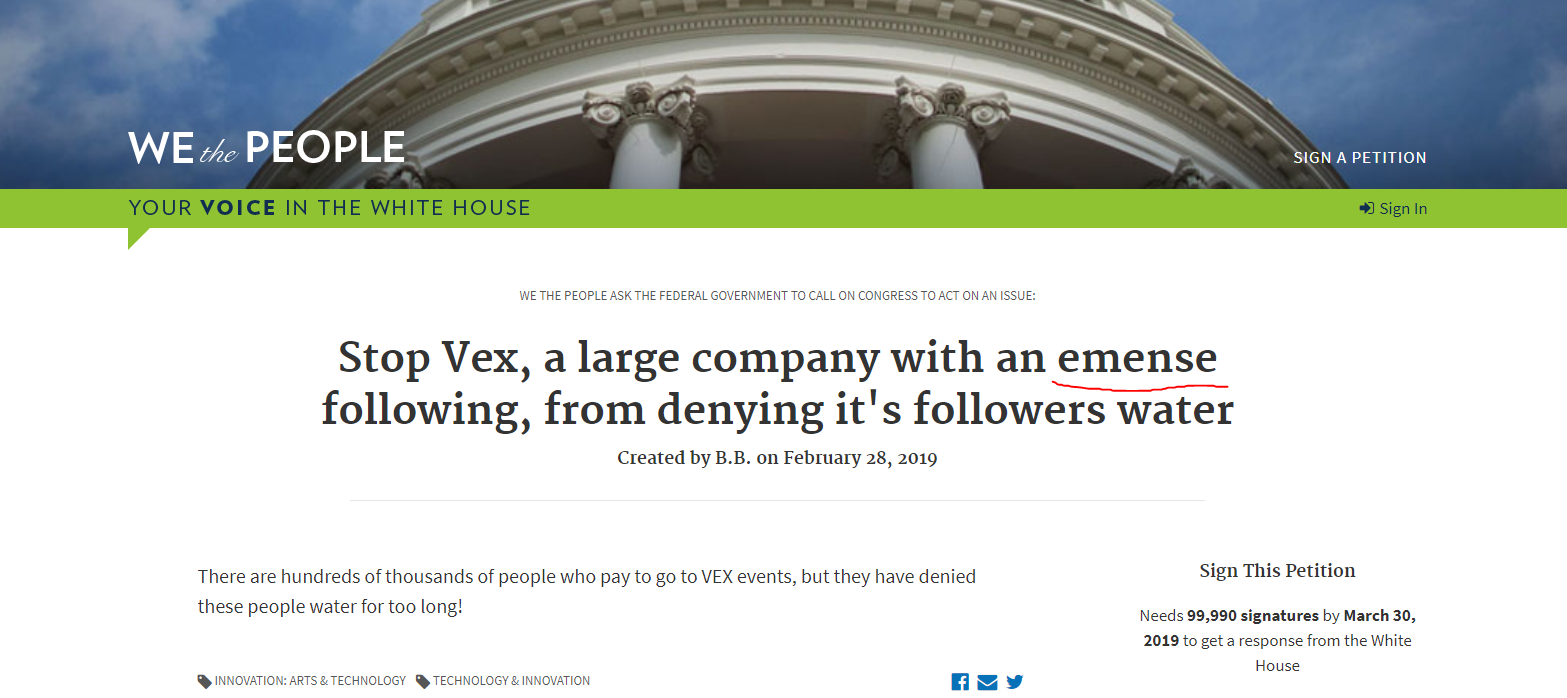 That's what we want, right? No one really wants to fry thousands of dollars in electronics.
Look, surely you could have made this petition without enlisting the servitude of the US government, and without making it look like some kind of humanitarian crisis.
I only enlist the government if it gets 100,000 signs, and it only gets seen by the public if it gets 150, if not it's only available through url
What about making it look like humanitarian crisis?
That's satirical. I thought it was humorous, if a little inappropriate to possibly bring to government attention.
I too was trying to bring a little humor out of the situation with my response. I was not meaning to criticize the author of this thread.
Obviously. I was explaining it for those who might not understand, or not read into it as humor and get offended.