A number of folks, including me, are getting bitten by an update bug with the latest Vexcode IQ update.
Currently, if you don't completely uninstall ALL copies (one team's computer at school had about 10 latent installs dating back to 2021…), restart the computer, and then install from a fresh copy, Vexcode IQ keeps prompting to download the newest version.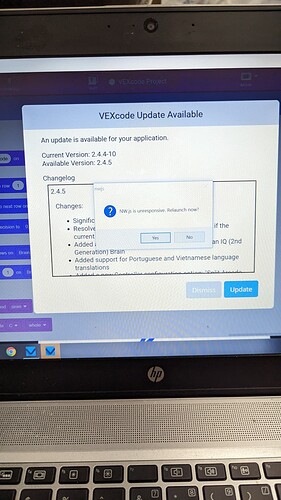 This was a picture of what's being displayed by one person on one of the Facebook groups. I was getting similar things, without the unresponsive error message.
This update seems to be tied, too, to the recent VexOS update. Given a lot of teams working to be updated and inspectable for regional competitions, I expect a lot more folks are going to run into this over the next few days.