This is kind of an extension from this old thread. Same github - centre project, but different problem. I suggest you read that thread and come back, since it has important information to understand this problem.
I've found a temporary solution to the old thread: replacing the #includes with "../core/include/file.hpp" to back out of the "include" folder and into the core/include folder. However, there's a new problem. Initially, this seemed to fix the problem, but now I have the warning "[clang] Non-Portable path to file" on the includes, and prompts me to change it to "../Core/include/file.hpp" (note the capital C), despite the actual folder "core" being lowercase.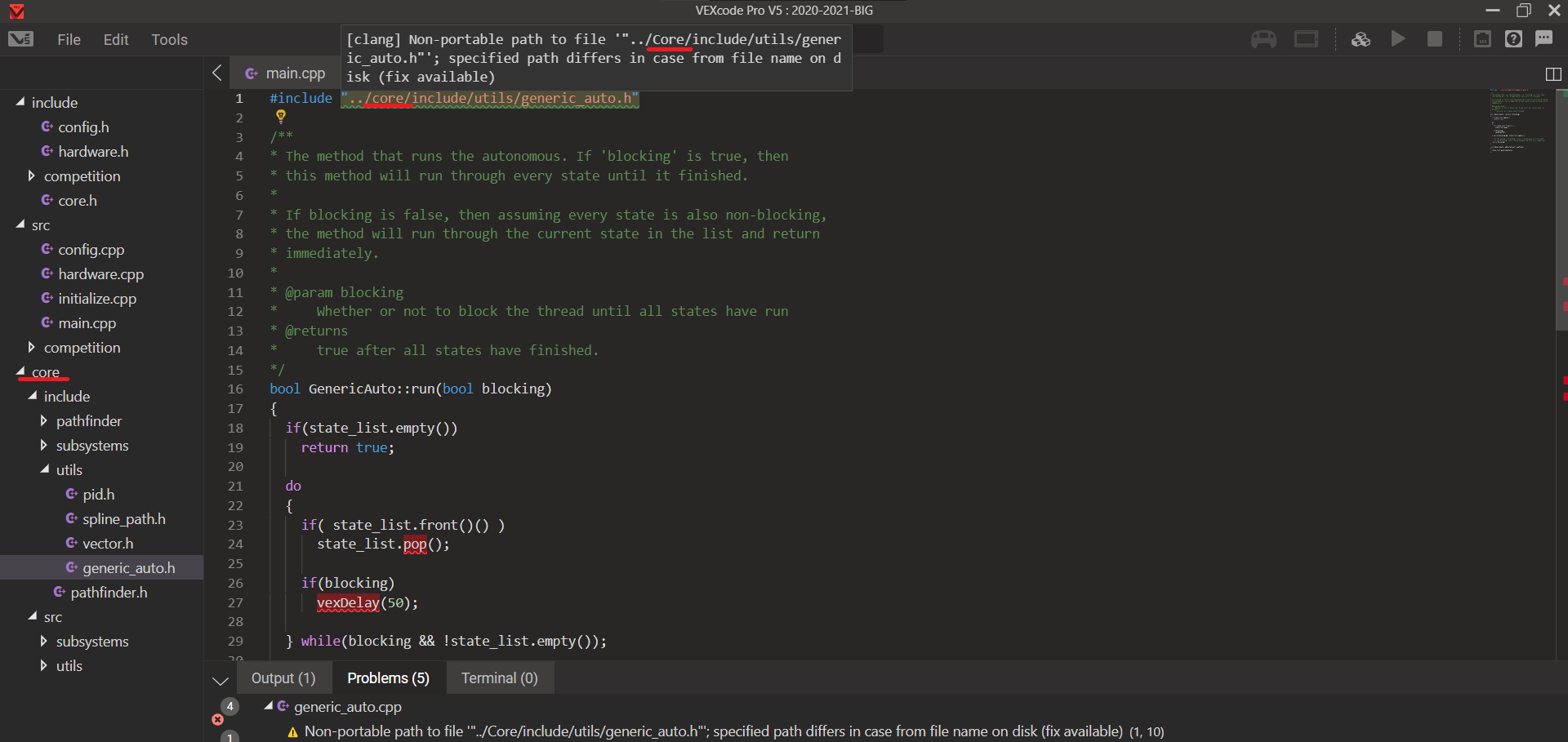 This would be fine itself, but vexcode is not updating it's index (or something) whenever I change the header file. You can see in the image "pop" is not found, despite the fact I changed the variable state_list from a std::vector to a std::queue. These errors are making it very hard to spot actual errors.
Removing the file from the project .v5 file and re-importing it works short-term, but the error comes back whenever I change the header file. I doubt there is much I can do to fix this, so I guess this is more like a bug report than a help post. But hey, if y'all have any ideas I'm open to suggestions.