Hello! I'm struggling with a problem with the vexcode pro v5 driver installation.
It keeps showing 'Adding the driver package failed : A certificate chain processed, but terminated in a root certificate which is not trusted by the trust provider.' after clicking the driver installer.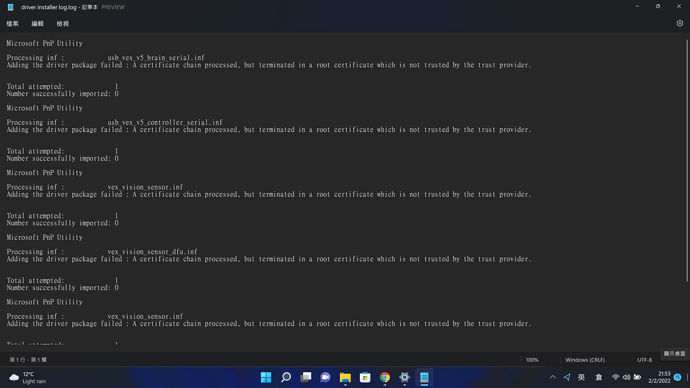 I'm currently using Windows 11 Dev Channel Build 22543. The driver works in the previous version Build 22538, But also didn't work in some previous Dev Channel versions.
Thanks!