vexstreams.com is a site for finding and watching tournament livestreams. It uses data from RobotEvents to show a list of current and upcoming events with streams, which can be filtered by program, region, and event type: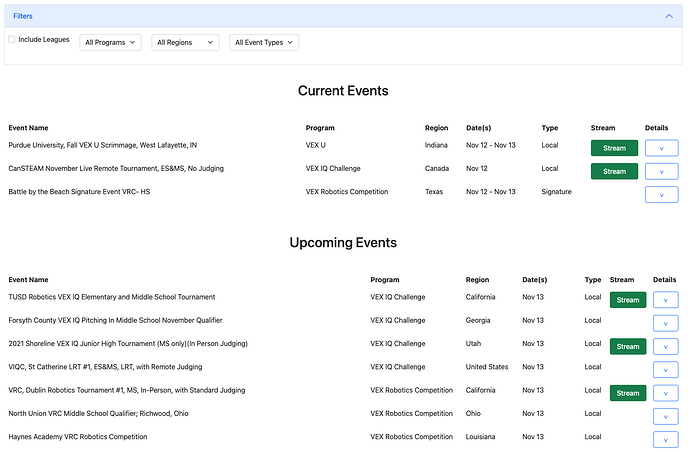 There is also the multiview page, which draws inspiration from TBA GameDay. The multiview page allows viewing up to 5 supported streams simultaneously in a tiled layout:
Currently the multiview page only supports streams on YouTube and Twitch. Events streaming to other platforms (Facebook, Vimeo, etc.) will still show up in the events list but will not be available in the multiview.
The underlying event data is also available at /events/event_data.json.