Hello everyone,
It's been a while since I've been active on here… and since I've competed… But during the pandemic I became interested in computer vision and got the chance to back the Luxinos kickstarter for the Oak-1 camera. I quickly realized the potential usefulness for this device because of its small size and all computations are done on board so there is no need for large GPU's like a Jetson. Unlike the current Vex Vision sensor, which is just a reskinned pixy, these cameras run at high resolutions and framerates. They also let you train your own custom models which give the flexibility for them to work in different environments. All these features are the basis of a more robust vision system that could be more comparable to something you would see in FRC.
Last summer I began playing around with getting these cameras to communicate with the V5 brain by using a Raspberry Pi to communicate through the micro USB port on the brain. Some of you might have seen those demo's but here they are: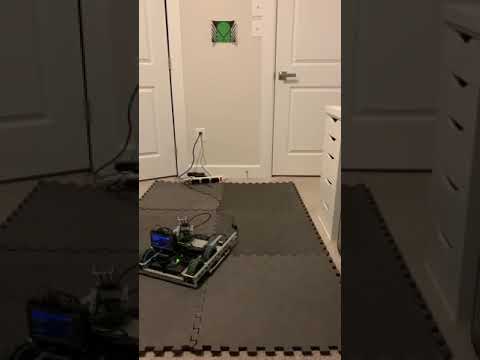 At the beginning of this year I decided to start a project to actually implement this onto something that would be more applicable to VRC and be a fun experiment for applying custom fabrication, physics, and programming into a presentable project. I decided to make a flywheel turret robot that would shoot the Turning Point plastic 3" balls into a goal around 5' high from anywhere on the field, taking a lot of inspiration from the FRC game Infinite Recharge.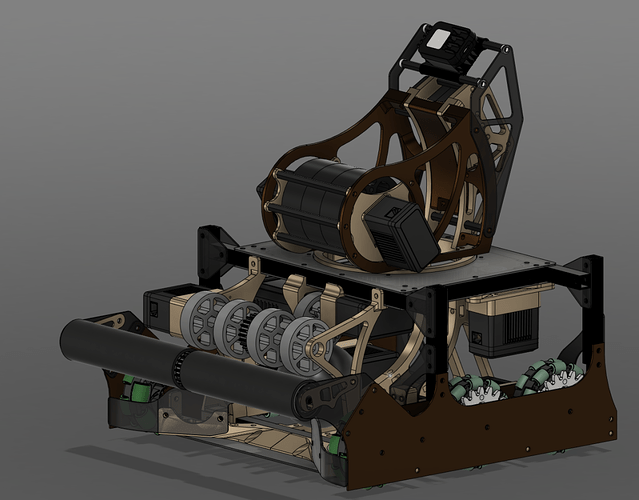 I designed and built this on and off during the semester and now that school is ended I got a chance to program and test it to a point that I am happy to share with everyone.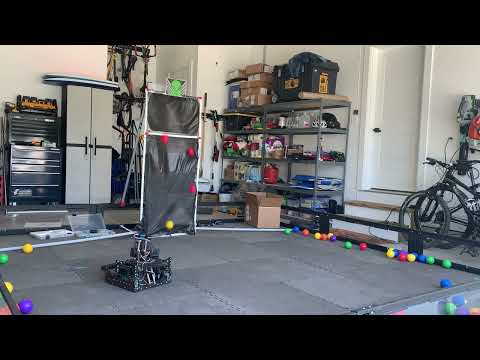 Unfortunately right now the code is not in a state where I want to release it publicly, and until that is done I won't be working on any documentation on how the control system works for tracking the targets and how to communicate from the camera to the brain, but I WILL eventually be making all that public, I was just too excited to share this to wait until all of that is done.
I'm happy to answer any questions anyone has about it in the meantime, and I hope this possibly inspires some VexU teams to pursue using higher level vision targeting in future games

Huge shout outs to:
Tomas Verardi from 375X for some of the Cad elements
Jess Zarchi for helping with parts of the design
Charlie Grier for helping with parts of the design
Andrew Strauss for helping me with Raspberry Pi to V5 Brain communication