So I have had this Idea for a while, and have decided to bring it to the VEX forum. I thought it might be nice to have a passive descorer on the back of a robot, that could quickly descore the goals. Now, obviously, well built intakes and a pooper would probably be more efficient, but this might be helpful for newer teams.
Here is my thought process of this idea:
I decided that since this would probably take some wear, as it would probably be constantly running into things, so I decided to build it out of boxed U-channel, with some spacer boxing to make it very sturdy. It would use rubber bands to hold itself in place, and probably deploy similar to anti tips in TT. Here is an image in Fusion 360 of it folded up: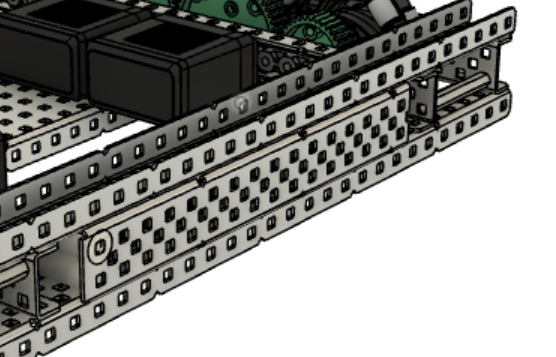 Using 2-wide for a chassis, it is a pretty tight fit- however, that can be fixed by mounting the bracing it would be attached to on spacers, or using 3-wide for a chassis. Here is an image of it folded out: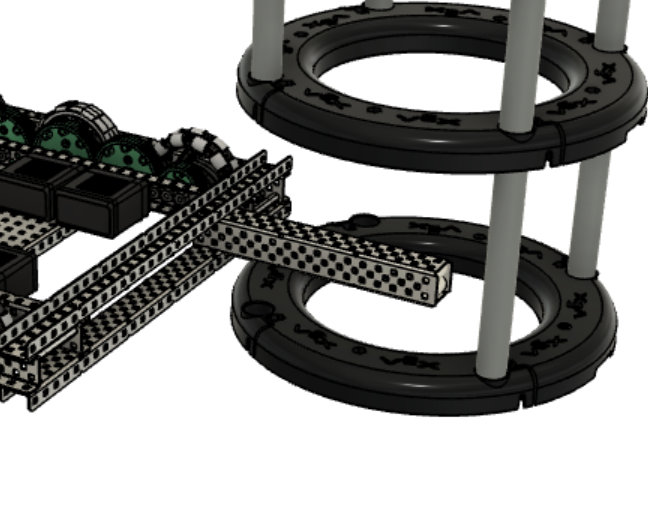 It reaches pretty far into the goals, and would make it easy to sweep out.
Thoughts? Ideas? (Constructive) Criticisms?