When we use the GPS example from VRC code, we always see those examples have inertial sensor on the drive train but at same time, they have GPS also. However, our robot has no inertial sensor, so we couldn't find the block for "turn to heading x degree".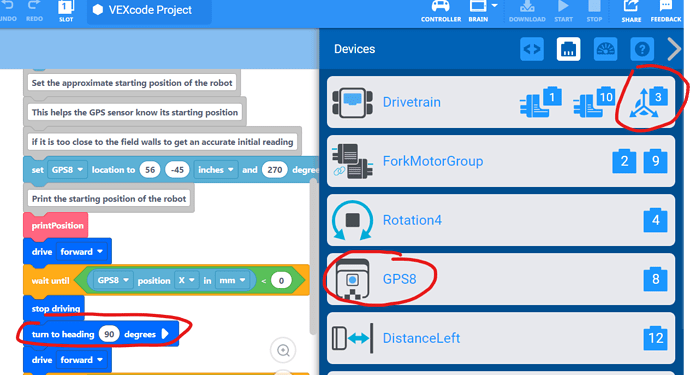 If we use that example on our drive train with GPS only (we change the GPS portal accordingly), our robot keep rotating without any forward and reverse move.

The difference between our robot and the VEX example are that we have no inertial sensor, and our drive train use motor groups. We expect any GPS expert can save us. Thank you.