Me listening to Japanese pop…
Metal and heavy rock music, especially Metallica and Pantera. Really gets me hyped and helps me to concentrate.
Ben 10 theme song.
No further comments
Random Spotify playlists.
Ah, I find it increasingly ironic that many vex affictionados prefer heavy metal, while they know all to well that light aluminum is the superior choice for robotics!
Would steel or aluminium be better?
If you want to build a swift, sneaky, and high performing robot, ready to tackle all, from poorly setup fields, inclement weather, dumb opponents, random ESD events, all the way to the extraterrestrial invasion of the vex forum, then you should put this on a loop at the beginning of every robotics meeting:
Foo fighters, skillet, FM static, Thousand Foot krutch, imagine dragons, and cage the elephant.
How To Drain Your Dragon Soundtrack


Lmao, gonna remember this for next year
None, my team hates it whenever I put music during robotics meetings. If I could choose it would have the be the Celeste OST
If I could choose it would be some metal because I'm working with metal… (jk) No actually I would do some Radiohead.
Also, congrats to @Parthiv_Saravanan for the 420th post in this topic!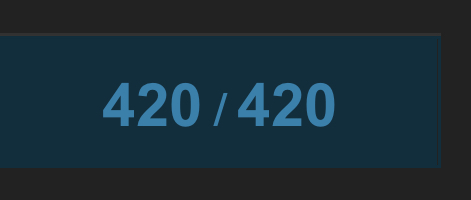 For those into the metal/rock scene, here is a rather long playlist that I made. Enjoy!
Punk rap or emo rap, mainly Lil Darkie and uicideboy.
Eminence front by The Who on repeat.
Pantera, System of a down, Metallica, and Avenged Sevenfold. Most of the time I binge a show wile buiding though, im watching The Boys rn.
I've started binging One Piece while building, I've gotten through about 15 episodes so far.
I just listen to whatever my teammate listens to because her playlist is literally 10/10
I listen to a mix of imagine dragons, one republic, american authors and other random songs i like