It's that time of year again, many regions are rapidly approaching their end-of-season championships, and in only a few short months is planned the first in-person worlds in 3 years. That being said, I think it is time to discuss whether or not this event will actually happen, and the separate matter of if it should actually happen.
As we speak, the omicron variant of COVID is causing unprecedented levels of new infections across the United States.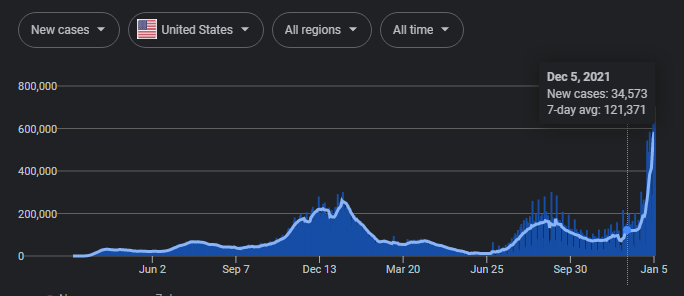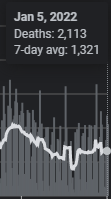 With many states lifting safety restrictions, and no signs of budging from the anti-vaccine crowd, it can only be expected that this get worse.
When the call was made to move Worlds 2021 online, daily new cases were less than half of where they are now, yet the plan still exists to move forwards with the 2022 event.
I am personally not optimistic. I know we are all desperate for a return to normal, to finally have another real World Championship after so long, but I really can't see how Worlds happens this year either.
What are everyone else's thoughts? I would be curious to get the perspective from RECF/VEX and what lines they're using to guide their judgment. Is there a level at which the in-person Worlds event would be canceled again? When will that call be made by? If the plan hasn't changed since I was told it, there is supposed to be both a Live Remote and In-Person Worlds event this year. If the In-Person event were to be canceled, would the LRT portion be expanded? I am interested to hear what the contingencies are.