I was wondering how you wire Pneumatics onto a robot brain.
Thanks,
7865B
This cable (circled in blue) connects your solenoid valve to a legacy port on your V5Brain: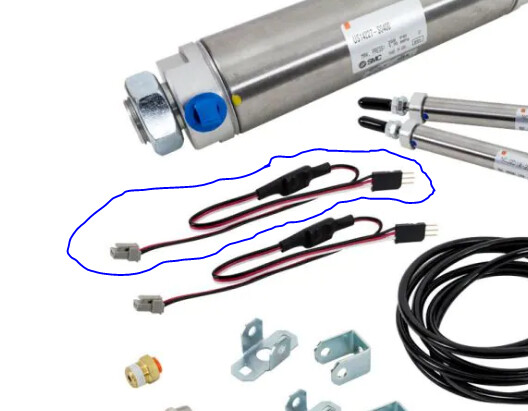 Sorry if I sound dum but I have never heard of a solenoid valve or a legacy port on the brain. Can you please explain this to me more in-depth.
Thanks,
7865B
This is a solenoid:


It is a valve that you use to open and close the airway. (turn on and off the pneumatics)
You plug in the wire to one of the 3-Wire ports on the brain.
Here's a link to the Vex V5 library on pneumatics: https://kb.vex.com/hc/en-us/articles/4404197704212-Getting-Started-with-Pneumatics-with-the-V5-System
Let me fix that for you:

Please reference this thread: If we're going to call an air cylinder a "pneumatic" then we should call V5 motors "electrics"!
All I know as a coder is that there are ports A-H on the back side of the brain. They are generally coded under the 3-wire bit, either as LEDs or digitalOut.